Prime Minister Sheikh Hasina has said slum residents of Dhaka, who choose to return to their village, will receive loans and housing as assistance from the government.
The government will provide housing to those leaving the unhealthy environment in the slums and returning to villages if they do not own land there, she said, adding that, if necessary, the government will provide free food for six months, reports bdnews24.com.
In a video conference on Tuesday, the prime minister presented over 300 apartments in Mirpur constructed by the National Housing Authority to slum residents, who can live there as tenants.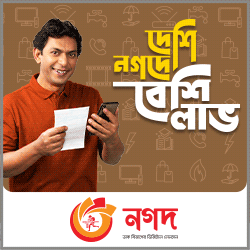 Hasina mentioned her government's initiatives to address the housing problem for slum residents, highlighting the inhuman nature of lives lived in these areas.
"Today we're handing over 300 apartments to 300 families and we plan to hand over many more in the upcoming days. But they do have to pay rent as long as they live there," she said.
The government is providing houses for those who do not own land in their home villages but want to return through the Asrayan Project-2.
Free food will be provided for six months to assist beneficiaries of the project to find employment opportunities and earn their living.
Those who own land will have houses constructed there as part of the government's existing 'Returning Home' programme, Hasina said.
The slums have unhealthy living conditions, and the government aims to give relief to their inhabitants, she said.
"They can live in a better environment and earn their living."