Health Minister Zahid Maleque has said that Pfizer vaccine shots for Covid-19 will be given at four centres in Dhaka to those who have already registered.
He added that the Pfizer vaccine diluents will arrive here Monday night.
"Efforts are underway to collect Pfizer's diluted mixture. It's coming tonight. Those who have registered will get it first according to the serial," he said on Monday.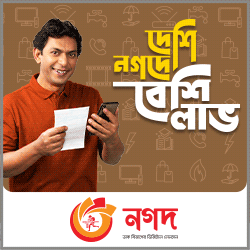 The minister was talking to the reporters after a meeting at the BCPS Auditorium on the occasion of the National Vitamin 'A' Plus Campaign-2021.
Earlier on May 27 the government approved the emergency use of Pfizer Covid-19 vaccine in the country.
This is the fourth Covid-19 vaccine approved for emergency use in Bangladesh.
The first batch of 106,000 doses of the Pfizer Covid-19 vaccine arrived in Dhaka on June 1 .
The Pfizer-BioNTech vaccine was the first coronavirus jab to show promising results in the latter stages of its testing process.
It is a new type called an mRNA vaccine that uses a tiny fragment of genetic code from the pandemic virus to teach the body how to fight Covid-19 and build immunity.
The US Food and Drug Administration has authorised the storage of the Pfizer Covid-19 vaccine at standard refrigerator temperatures for up to one month, to make the vaccine more widely available.