Bangladesh has been facing setbacks in its inoculation drive against coronavirus for poor planning, dependence on a single company for vaccine delivery, and also influence peddling by powerful business quarters, the Transparency International Bangladesh (TIB) has alleged.
The government has been proactive in preventing the free flow of information about the Covid-19 management which has become a hotspot of corruption, it said while disclosing a survey report.
The Bangladesh chapter of the global graft watchdog said purchasing vaccines under government management would be more cost-effective than relying on a third-party pharmaceutical company.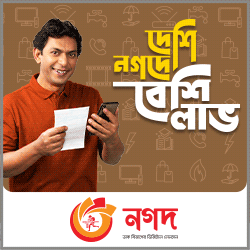 The findings of the survey styled 'Tackling Coronavirus Crisis: Challenges of Good Governance in Vaccine Management' were presented during a virtual press conference.
The TIB made a 19-point recommendation to ensure good governance in vaccination and Covid-19 management.
TIB executive director Dr Iftekharuzzaman, TIB adviser (executive management) Prof Sumaiya Khair, director (research and policy) Mohammad Rafiqul Hasan, senior research fellow Shahzada M Akram and research fellow Md Julkarnine spoke at the programme moderated by TIB director (outreach and communication) Manzur-e-Alam.
Dr Zaman said control of information flow during the pandemic intensified further and new obstacles barred access to information on Covid-19 management.
"The government was more active in hiding information about grafts rather than preventing the process," he said.
"There is also a huge gap in immunisation drive due to a lack of integrated and precise guideline against the backdrop of poor planning, management and implementation by the government."
Dr Zaman said the government started administering Covishield made by Oxford-AstraZeneca from February 07, but inoculation of at least 1.3-million people with the second dose become uncertain for supply shortage.
The giving of the first dose of vaccine remains shut since April 26.
The government plans to inoculate at least 80 per cent of the country's population or 138 million to reach the herd immunity.
Citing the survey data, Dr Zaman said there was resurgence of daily corona cases in April due to unplanned lockdown, ignoring scientific measures, lax transportation, poor identification and quarantine service during immigration, and lack of awareness among the people.
The authorities concerned did not take any initiative to ensure behavioural change of the general population, he asserted.
Throughout the pandemic, according to the survey, widespread corruption was observed in the health sector.
At least Tk 50 million was swindled from Tk 623 million allocations given to five government hospitals for Covid management and recruitment, it estimated.
Meanwhile, a least Tk 310 million was wasted as the government built Covid hospitals without assessing demand or considering placement of health facilities.
Bangladesh has so far received 10.9-million doses of vaccines from different countries and also under a global initiative against the demand for at least 280 million. Had the government sourced Covishield vaccine directly from Serum Institute of India, the TIB said, it would have purchased an additional 6.8-million doses.
The government will have to pay Tk 2.31 billion to a local pharmaceutical company, counting Tk 77 per dose.
It has already paid Tk 383 million to the company for supplying 5.0-million doses. Bangladesh has purchased Covishield (Oxford-AstraZeneca) at $5.0 per dose while countries under the European Union are buying a single shot at $2.38, India at $2.8, African Union countries at $3.0 and Nepal at $4.0.
On the other hand, the government's deal with China to buy Sinovac per dose at $10 is consistent with global price ranges between $10 and $19, the TIB commented.
Due to bureaucratic hurdles and a lack of policy, the government is yet to disburse 35 per cent of the Tk 1.28 billion under 23 stimulus packages.
Dr Zaman said the rate of disbursement to big industries has been swift while support for small businesses and low-income people is quite sluggish.
The government has so far disbursed around 61 per cent of the funds allocated for farmers and small entrepreneurs.
In terms of online registration for vaccination, the TIB survey showed, around 74.4-per cent people needed to take help from other people.
At least 42.6 per cent of these people faced multiple difficulties during registration and 78 per cent of them had to spend Tk 5.0-100 for the purpose.
However, the TIB praised the government's move to start vaccination drive quite early in consistence with global vaccination drive.
It also increased the number of daily Covid-19 tests and hospital beds, allocated Tk 27 billion for marginalised communities and cottage industries, and Tk 2,500 cash aid to 3.6-million families.