Mongla is at the greatest risk of Covid-19 infections in the southwestern district of Bagerhat, as the disease is spreading faster in the countryside.
Of the 51 COVID tests conducted in the 24 hours until 6:00 am on Wednesday, 30 came back positive, yielding a positivity rate of 58.8 per cent, a 5 percentage-point jump from the previous 24-hour period.
The local authorities in Mongla Upazila have imposed strict restrictions in the area since May 30, but the enforcement has been lax. Locals have largely continued their regular activities while avoiding authorities, reports bdnews24.com.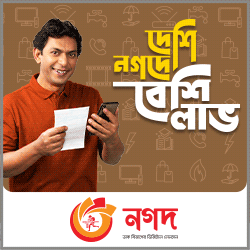 Four people, including a woman, have died of the coronavirus in Bagerhat in the past 24 hours. Three died at the Corona Dedicated Hospital in Khulna, while the fourth died at the Rupsha Upazila Health Complex, according to Bagerhat Civil Surgeon's office spokesman Subrata Das.
The four were residents of Fakirhat, Morrelganj, Sarankhola, and Mongla Upazilas.
Another 67 people tested positive for the coronavirus in Bagerhat in the past 24 hours, Das said. A total of 155 tests were administered in the same period, with a positivity rate of 43.23 percent in worrying signs.
Bangladesh on Tuesday recorded 2,322 new COVID-19 cases, the highest daily count since Apr 29, taking the tally of infections to 815,282. The death toll jumped to 12,913 after 44 people died from the illness in a 24-hour count, the most in a month, according to the latest government data.