At least 177 people were killed and 47 others injured by lightning strikes across the country from March to June 2021, according to a report.
The report also said the victims include 28 women, 13 children, nine youths and 149 men.
Save the Society and Thunderstorm Awareness Forum released the report at a press conference in the capital on Friday.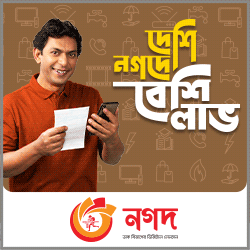 Dr Kabirul Bashar, a professor of Entomology at Jahangirnagar University, chaired the event.
The report was prepared from data which was gathered from local and national dailies and some online portals as well as television channels.
Most of them were killed while paddy harvesting, fishing and cattle farming in fields. Some of the victims died while staying in their houses.
The report also stated that although there were no casualties in January and February this year, the incidence of deaths began in late March. Since then, at least 177 people died till the first week of June this year.
Of the total deaths, some 65 people died in the first week of this month, as per the report.
Of the deaths, some 122 people died while working in agricultural land alone. Some 15 people were killed in thunderstorm and nor'wester while picking mangoes.
Some 10 people died due to lightning while staying at home while some 06 people died during boat fishing.
Some five people died while bringing cows from the field. Three people died while playing on the field. Six died while playing in the yard. In addition, two people were killed while driving a van / rickshaw and one was killed by lightning while staying inside a vehicle.
The report said Sirajganj district has been identified as the hot spot of lightning this year.
In May and June this year, at least 18 people died in Sirajganj.
Besides, some 14 people died in Jamalpur while some 13 in Netrokona, some 16 in Chapainawabganj and some 10 in Chattagram in the first four months of this year.
Secretary General of the organisation Rashim Mollah and Executive Head Abdul Alim were present at the conference, among others.