Irregularities and corruption continue in the country's various public hospitals in the expenditure of allocation for tackling the Covid-19 pandemic, according to a study report.
The study, conducted by Transparency International Bangladesh (TIB), said it found corruption of Tk 50 million (5 crore) in the purchase, employment of labour, and quarantine in 5 hospitals where the allocation was Tk 623 million (62.3 crore).
The slow implementation of the 'COVID-19 Emergency Response and Pandemic Preparedness' project was noticed due to frequent changes of concerned project directors, according to the study. It also found the slow investigation of corruption in health sector procurement.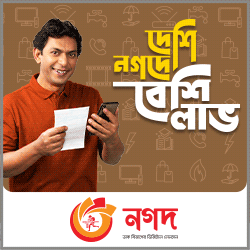 The corruption and irregularities were found in the purchase of 100,000 kits in violation of procurement rules, breach of rules in the issuance of work orders, valuation of bids, formal bidding, performance agreement, and issuance of purchase orders to inexperienced companies.
There was alleged bribery of Tk 1.5 million to 2.0 million per person in the appointment of technical manpower in the health department, the study, titled Tackling Coronavirus Pandemic: Governance Challenges in COVID-19 Vaccine Management, also finds.
TIB collected the data for the research between February 8 to May 31, 2021.
Regarding the corruption in the health sector, TIB recommended prompt investigation and action against those involved in corruption in tackling COVID-19.
ICUs, ventilators, and other equipment dumped in the store should be brought into use immediately and supplied to different areas considering the transmission rate, it further suggested.
RT-PCR laboratories should be set up in all districts while the cost of treatment for COVID-19, including ICUs in private hospitals, should be kept within the reach of the public, it added.
The overall objective of the study aims to review the ongoing coronary virus vaccination programme and other ongoing activities of the government in light of good governance.
Bangladesh is at high risk of the COVID-19 pandemic due to the nature of the infection, the infiltration of new variants, the ability to prevent infection, and the cessation of vaccination activities, the study says.
The COVID-19 infection, which started in March 2020 in Bangladesh, was at its peak in June-August and has been declining since September. During the January-February 2021 period, the detection rate was below 5.0 per cent.
An alarming increase in infections was seen since the first week of March 2021 while the infection rate exceeded 20 per cent during the period.
Lockdown has been going on across the country since April 2021. Although the detection rate was below 10 per cent at the beginning of May, the incidence increased again, especially in the border districts.