Four young fishermen were killed and two others injured as a boat capsized near Janatabazar Ghat of the Meghna River in Hatia upazila of Noakhali on Tuesday.
The deceased are Quamrul, 18, son of Nazrul, Shampad, 20, son of Md Bhutto, Rashed, 25, son of Abul Hossain, and Rakib, 16, son of Md Helal Uddin, all hailing from Adarsha village of Chanandi union in Hatia, reports UNB.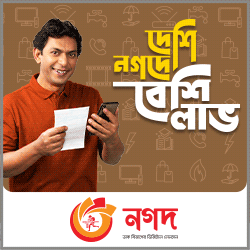 The six fishermen were sleeping on their boat anchored at the ghat after fishing in the river in the early hours, said officer-in-charge of Hatia Police Station Abdul Majid.
The boat sank being caught in a storm which led to high tide, he said, adding that four fishermen drowned in the river while two others managed to swim ashore.
Later, police recovered the four bodies from the spot around 10:30am with the help of the locals, said the OC.