Fifty-nine unions under the country's three hill districts—Bandarban, Rangamati and Khagrachhari—will get permanent broadband internet connectivity soon as the Cabinet Committee on Economic Affairs approved a proposal in principle in this regard on Wednesday, reports UNB.
As per the proposal, Bangladesh Computer Council will implement the project through Bangladesh Army awarding it a contract through direct procurement method (DPM).
"The BCC will award the contract to the Bangladesh Army to implement the project," said Shamsul Arefin, additional secretary to the Cabinet Division, while briefing reporters on the decisions of the Cabinet body.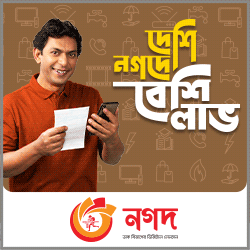 The project was awarded to the Bangladesh Army considering the security risk and other relevant impediments in installing the optical fiber in remote areas of the hill tracks, he added.
The scheme will be implemented under the project titled, 'Broadband Connectivity Setup at the telecommunication-deprived areas' of the BCC under the Information and Communication Technology Division.
However, the figure of the contract was not disclosed at this stage of approval. But it might be revealed when the project will gain be placed for the final approval of the Cabinet Committee of Public Purchase.
Meanwhile, the Cabinet Committee on Public Purchase approved 11 proposals of different departments under different ministries involving Tk 25.79 billion of which Tk 8.9 billion will be spent from the national exchequer while the remaining funds will come as loans by different financing agencies.
The committee approved a proposal of the Public Security Division of Home Ministry to procure a "Vehicle Mounted Mobile Interceptor and related services" at a cost of Tk 565.6 million from Toru Group Limited, Switzerland, whose local agent is Smart SCM Solution, Dhaka.
The supplier was selected through a limited tender method (LTM) from two bidders vying for the works, according to the proposal.
Two tender proposals of the Dhaka Water Supply and Sewerage Authority (Wasa) under Local Government Division also got approval of the Cabinet body.
Dhaka Wasa selected China Geo-Engineering Corporation, China for its project "Environmentally Sustainable Water Supply (DESWS)" under package -1 to install 25 km refined water transmission lines from Rampura to Kachukhet via Vatara, Airport Road, Uttara, Gulshan and Banani involving Tk 5.89 billion.
Dhaka Wasa's proposal to extend the time and cost of the consultant for the same project also received the approval of the committee.
As per the approval, the Joint Venture of (1) Kunhwa-DDC-FCEA and (2) Vernacular Consultant Ltd. Bangladesh's work tenure was extended up to 75 months from the existing 36 months with an increased cost of Tk 27.1 million against the original cost of Tk 198.5 billion.