A man was reportedly killed by his rivals over a land dispute in Shonagazi upazila of Feni district early Monday.
The deceased was identified as Belayet Hossain Belal, 45.
Quoting local people, Sazedul Islam, officer-in-charge of Shonagazi Police Station, said Abdul Shukkur Gang and Belayet Hossain Belal Gang had been at loggerheads over a piece of land.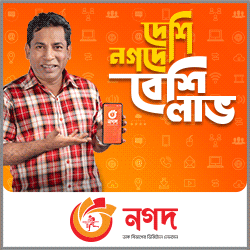 On Sunday evening, an altercation ensued among them over the issue and the local people dispersed them, reports UNB.
Later, Abdul Shukkur gang again swooped on Belal when he along with his sibling Masud went to the local bazar for purchasing milk.
At one stage, they hit Belal and his accomplice Masud with sharp weapons, leaving Belal killed on the spot and Masud injured.
On information, police rushed to the spot and arrested seven people in this connection.