A higher court in the eastern Indian city of Kolkata on Friday placed under house arrest two senior ministers in the West Bengal government and two other politicians apprehended by the country's top federal probe agency in connection with a cash-for-favours scam.
The High Court in Kolkata gave the order, denying bail to the four politicians -- serving ministers Firhad Hakim and Subrata Mukherjee, and former ministers Madan Mitra and Sovan Chatterjee -- lodged in a jail after being arrested by the Central Bureau of Investigation (CBI) earlier this week for their alleged role in the Narada tapes scandal.
The four politicians were, in fact, sent to jail on Monday after the High Court, in a late-night order, stayed their bail granted by a special CBI court.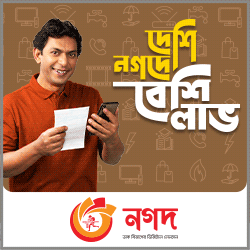 "The division bench of the High Court, led by the acting chief justice, ordered the house arrest of the four politicians, after there was a difference of opinion between the two judges on the bench. The other judge on the bench was in favour of granting the accused interim bail," lawyer Sushanto Roy told UNB over the phone from Kolkata.
On Monday, high drama unfolded in Kolkata as Mamata staged a five-hour dharna outside the office of the federal probe agency in protest against the "illegal" arrest of her two senior ministers in the Narada tapes scandal case. She had told the media that the state assembly speaker didn't give his mandatory consent to the arrest of the two Ministers.
While Firhad and Subrata are Urban Development and Panchayati Raj Ministers, respectively, Madan is a legislator of Mamata's ruling Trinamool Congress party. Sovan, on the other hand, is Kolkata's former Mayor. He left the Trinamool in 2019 to join India's ruling Bharatiya Janata Party, but quit the outfit before the assembly polls, reports UNB.