The local administration has imposed a seven-day strict lockdown in Satkhira district to stem the spread of Covid-19 amid recent hike in infections in the frontier districts.
Civil Surgeon Dr Hussain Shafayat announced the decision on Thursday following a meeting of Covid-19 protection committee.
The lockdown will come into effect from on Saturday. The positivity rate in Satkhira was 41 per cent on June 1.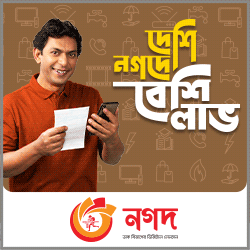 During the lockdown people will not be allowed to get out of their home unless there is an emergency.
Shopping malls, shops and restaurants will remain closed.
Vehicular movements to and from the district will also remain suspended.
Covid cases are growing alarmingly in Chapainawabganj, Rajshahi, Satkhira, Khulna, Kushtia, Jashore, Naogaon and Natore since the last week of May apparently for the prevalence of the highly transmissible Indian variant.
Amid the growing Covid-19 cases, health experts fear that Bangladesh's frontier districts await a serious healthcare crisis as most hospitals and health complexes there are ill-equipped to cope with any worsening situation.
Nine more Covid patients die at Rajshahi hospital
As many as nine Covid-19 patients have died at Rajshahi Medical College and Hospital in the past 24 hours, health officials said on Thursday.
Deputy Director of Rajshahi Medical College and Hospital, Saiful Ferdous, said, "The nine patients were undergoing treatment at the hospital. They died after their condition worsened."
"Of the deceased, five were from Chapainawabganj district, two from Rajshahi, and one each from Naogaon and Pabna districts," he added.
With the fresh deaths, the district's fatality count has reached 77 people since May 24.
Strict restrictions were imposed in Rajshahi, parts of Khulna and Naogaon districts, reports UNB.