SYLHET, Oct 20: Great mystic poet Hason Raja has a lot many popular songs. 'Loke bole bolery, ghar bari bala nay amar, ki ghor banaimu ami shunneri majhar', 'agey Jodi janto Hason, bachbo koto din, banaito ghor bari koria rongin' and 'baula ke banailo, hason rajare baula ke banailo re' are some of those popular creations having a unique mystic attachment. These are largely accepted to the people of all ages.
Hason was born at village Rampasha under Biswanath upazila of Sylhet and passed an important part of his young life there. Yet, the huge properties of his ancestral Zamindari are spread around. Some members of the famous and well-to- do family are in the country and abroad, but the historic village house has been lying uncared for due to utter neglect for long.
Besides, the huge pond in front of the house still remains neglected. Dumping of wastes by some locals is polluting the environment badly. Due to lack of minimum care it is about to be ruined, a number of locals said. Some local influentials are trying to grab the adjacent land and part of the huge pond, they alleged.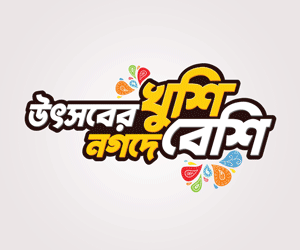 Locals feel the family members, well placed at home and abroad are not interested in taking care of things. They hope those people will come up for protecting the historic site and property of the zamindari estate. Every day a good number of people from different areas visit the ruining house and site. The village people expect that measures should be taken to make the site a tourist spot. Cultural events may also be organsied there.
Seeing the poor state of the site, they remember the poet's popular song 'matir o pinjirar majhe bondi hoia rey, kandey Hason Rajar mon monay ray'.