All women workers involved in fish processing in coastal districts have been getting 25 per cent less wages than their male counterparts, according to a study.
Women members of the coastal fisheries lack empowerment and their participation in the decision-making process is also very much low, the study says, noting that women are excluded from decision making both at home and in society.
Sixty-five per cent women fishers fall victim of different sorts of violence, the study finds.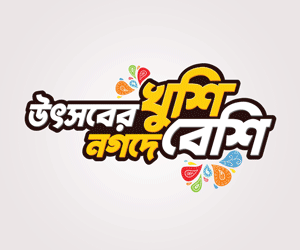 Thirty-one per cent of women of fishing families do not have an opinion on the purchase of family property and 56 per cent of women members do not have an opinion on the general expenditure of the family, according to the study.
COAST Trust recently conducted the study by collecting data from 1,200 fisher families in six unions of four upazilas (sub-districts) of three coastal districts Cox's Bazar, Bhola, and Bagerhat.
The findings of the study were published at a views exchange meeting on the imperatives of women participation in the fisheries sector for the sake of its sustainable development at CIRDAP Auditorium in Dhaka city on Sunday.
COAST Deputy Executive Director Sanat Kumar Bhowmik moderated the event while its Director Mostafa Kamal Akanda delivered a welcome speech and Joint Director Md Mujibul Haque Munir presented the keynote paper.
Mr Md Israil Pandit, president of Bangladesh Small-scale Fishermen Shomity; Ms Anamika, representative of Association for Development Agencies in Bangladesh (ADAB); Mr Mir Mohammad Ali, a fisheries lecturer at Sher-E-Bangla Agricultural University; Ms Shilpi Dey, representative of Director General of the Department of Fisheries, among others spoke at the ceremony.
The government can open and lease out water bodies to fisherwomen to ensure their participation and empowerment, Mr Pandit said.
The government usually distributes lands to farmers of the riverine areas, not to fishermen, he added, stressing the need for lobbying to give emerging lands to fishermen.
Ms Anamika said microfinance goes to fisherwomen but they have no right to spend the money.
Mr Ali emphasised the alternative income-generating activities of fishermen so that they can survive the fishing ban period.
Ms Dey said if the women policy, developed by the government in 2011, is implemented, it will be easier to ensure the empowerment of women, especially the fisher women.
She urged for capacity development of fisher women through training for alternative income-generating activities.
A number of recommendations were made at the ceremony, namely, to formulate special policies to identify the contribution of women in the fisheries sector, to involve women members of fishing families in economic activities, to ensure women's participation in various fisheries programmess, and to implement labor policies for fishermen and to issue ID card for women fishers.