Information and Broadcasting Minister and Awami League Joint General Secretary Dr Hasan Mahmud has said that action will be taken soon against unregulated and unauthorised Internet Protocol Televisions (IPTV) across the country.
The minister was responding to a question from reporters at his official residence in Dhaka on Friday afternoon.
"Some IP TVs are often involved in spreading rumours, serving false information and engaging in hoaxes. Again, it is seen that before getting the approval, some people have opened offices like television channels, appointing district representatives. All these issues need to be brought into a regulation," said Dr Mahmud.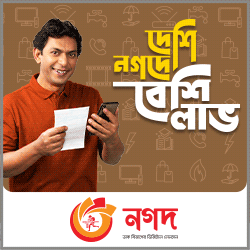 After the ministry called for registration, more than five hundred applications were submitted.
Only the ones with quality would be sorted out and given approval, the Minister said.
During his conversation with the reporters, the Information Minister in reference to Helena Jahangir, director of Joyjatra IPTV, that it was not appropriate for such a person to enter the party's sub-committee.
Action was being taken against her and the authority would look into the allegations about her IPTV; if found to be true, action will be taken, he said.