A total of 65,899 people secured bail in the 43 working days until Monday as the virtual courts and tribunals settled a total of 129,293 petitions.
The virtual courts and tribunals have granted bail to 1,069 juveniles in that period, Md Saifur Rahman, special officer at the High Court Division told the Financial Express.
Moreover, as many as 1,323 accused secured bail on Monday.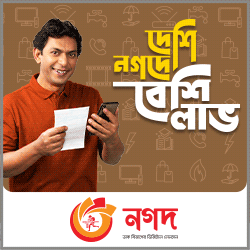 The courts and tribunals have been hearing cases virtually for the second phase since April 12 as the country witnessed a sudden spike in coronavirus-related infections and fatalities.
Previously, in March last year, the Supreme Court suspended the operation of all courts as part of the government's efforts to contain the spread of coronavirus in the country.
Later in May, President Abdul Hamid promulgated an ordinance allowing all courts to virtually conduct their trial proceedings.