Less than a year ago the government's decision to shut down the state-owned jute mills came with an assurance from the jute and textile minister-of reopening the mills soon under the Public Private Partnership (PPP). Although many did not feel assured by the assurance, some people including industry insiders kept waiting for a change in the management of the mills believing prospective private investors might join the PPP scheme. Given that the state-owned jute mills were a burden on the government thanks to the mismanagement of BJMC, there was hardly any choice but to look for an alternative management modality to help the jute industry ride out the long-lingering crisis. But what had made the minister so optimistic to run the mills in a modernised get-up under PPP within months left many surprised for the simple reason that it was an unusual time, and relying on PPP which is yet to kick-start in the country in any form, appeared to be too far-fetched a plan to materialise.
The prospect of running the mills under PPP is now gone as the government is set to go for leasing out the mills. It has been learnt that the government has finalised the terms and conditions of the lease contracts, and tenders for this purpose might be issued shortly. According to BJMC and ministry sources, the decision is to lease out the mills for a period of five to 20 years through open bidding system.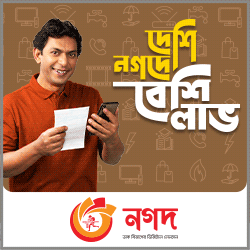 The obvious question now is: will leasing out help modernise the mills--- that too with private investment under short-term lease of five to 20 years? Running the mills would require in the first place considerable investment in terms of replacing the machinery and equipment as well as introducing newer technology for intended product diversification. Ideally, for a lease deal to work successfully, the time required is usually much longer. Potential investors would like to have satisfactory return on their money invested. And where will the money come from if banks and financial institutions do not consider the lease tenure long enough to recover their loans? Besides, the unsettled financial liabilities of these sick mills will be a cause for worry to the investors. Reports published in newspapers say that unpaid loans of these mills in various banks amount as high as to Tk 10 billion. Over and above, according to a local daily, these mills owe more than Tk 2.50 billion to raw jute merchants. Clearly, lease deals pending clearance of unsettled financial issues would lead to serious legal problems, affecting the banks in particular.
Experiences of leasing out state-owned mills in the past do not inspire hope about managing them as per terms of lease contracts. Moreover, political interference often renders them unmanageable. It is not known whether the authorities are taking lessons from the past and providing enough conditionalities so that compliance can be monitored. Also, it is important to rethink extension of lease tenure.