Commerce Minister Tofail Ahmed Friday urged the country's exporters and manufacturers to take a 'Look East' approach to expanding and diversifying export market and products.
"Our exporters intend to export only to the US and Europe, they should look East to expand and diversify their markets. There are many attractive markets in East Asia like Korea," he said.
He was speaking at the inauguration of 'Showcase Korea 2017' organised by the Korea-Bangladesh Chamber of Commerce and Industry in Dhaka.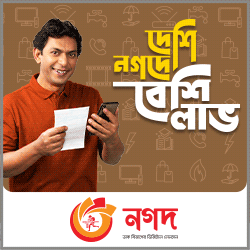 He said Korea-Bangladesh bilateral trade was heavily tilted towards Korea.
"Our exports to Korea are US$ 238 million while Korean exports to Bangladesh are around $ 1.6 billion."
He said Korea offered Bangladesh quota-free access but exporters have not been trying to explore the market.
The two-day Showcase Korea 2017, an exhibition of Korean products, was organised in collaboration with the Embassy of the Republic of Korea and Korea-Trade Investment Agency (KOTRA).
Korean Ambassador in Dhaka Ahn Seong-doo said that some 200 Korean companies have invested $ 1.3 billion in Bangladesh.
He said Korea was happy to be a partner of Bangladesh's development.
Chamber President and Meghna Group Chairman Mostafa Kamal, LG Bangladesh Managing Director Edward Kim, Korea EPZ President Jahangir Saadat and Chamber Senior President Sahab Uddin Khan spoke at the programme, among others.
Some 36 Korean companies are displaying their products and services at the exhibition.
LG Electronics is the lead sponsor and Youngone Corporation is the Silver Sponsor of the event.
Main products exhibited at the fair are electrical and electronic goods, automobiles, textile machinery and accessories, machinery and equipment, cosmetics and chemicals, elevator, generator, and food and beverage.