The National Board of Revenue (NBR) has secured the copyright of 'Tax ID Card', a creative innovation of the revenue authorities to honour taxpayers in the country.
The copyright office of the Cultural Affairs Ministry granted the NBR the exclusive rights for use and distribution of the card on Thursday.
Secretary of Cultural Affairs Ministry Md Ibrahim Hossain Khan handed over the copyright certificate to NBR Chairman Md Nojibur Rahman at the inaugural ceremony of National Income Tax Day 2017 held at the NBR's office, says a BSS report.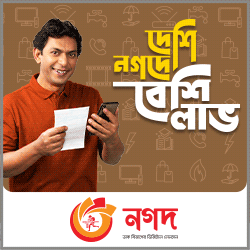 The theme of this year's tax day was "Sabai Mile Debo Kar, Desh Hobe Swanirbhar".
"Introduction of Tax ID Card is unique . . . there is no such card in any country of the world. It is an exclusive innovation of NBR," said Nojibur.
Bangladesh ambassadors were given this card during the recently concluded envoys' conference to introduce it at different parts of the country, he added.