The interest rate spread increased slightly in November 2020, as the banks slashed their deposit rates more than the lending ones, bankers have said.
The interest on deposit decreased at comparatively higher rates than that on credit in November, as the banks collected deposits at lower rates because of availability of funds in the market, they added.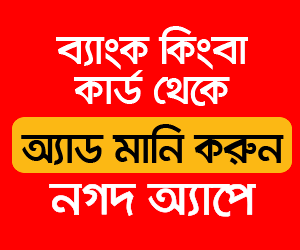 The weighted average spread between the lending and the deposit rates offered by the commercial banks rose to 2.98 per cent in November from 2.94 per cent a month ago. It was 4.07 per cent in March.
The bankers also predicted that the interest rates on fresh deposit might fall further in the coming months, if the upward trend of excess liquidity in the banking system continues.
The banks' excess liquidity hit the all-time high of nearly Tk 2.0 trillion in November mainly due to lower private sector credit growth in the recent months.
Private sector credit growth decelerated continuously in the recent months following lower-than-usual credit demand due to supply chain disruption amid the ongoing coronavirus pandemic, according to the bankers.
Expansionary monetary policy of the central bank along with implementation of the government's various stimulus packages to speed up recovery of the pandemic-hit economy also pushed up higher inflow of liquidity in the banking system.
Surplus liquidity surged by more than 15 per cent to Tk 1,951.66 billion as on November 30, from Tk 1,696.59 billion two months before, according to the Bangladesh Bank's (BB) latest statistics.
Most of the banks already slashed their interest rates on all types of deposit because of the higher liquidity inflow in the market, according to the bankers.
The weighted average rate on deposits fell to 4.64 per cent in November from 4.73 per cent in the previous month, while such rate on lending came down to 7.62 per cent from 7.67 per cent, the BB data showed.
Talking to the FE, a senior executive of a leading private commercial bank (PCB) said the availability of low-cost funds prompted the banks to cut their interest rates on deposit, thus seriously affecting the savers, particularly the small ones.
"We've to slash the interest rates on deposit to minimise the cost of funds," the PCB official said while explaining the latest interest rate situation in the country's banking system.
The average spread with the state-owned commercial banks (SoCBs) was 2.08 per cent in November, 3.02 per cent with the PCBs, 6.00 per cent with the foreign commercial banks (FCBs), and 1.91 per cent with the specialised banks (SBs).
In April, the spread dropped significantly to 2.92 per cent from 4.07 per cent in March, following implementation of the single-digit interest rate initiative in the banking sector.