The time for submission of tax returns by individual taxpayers is set to expire tomorrow (Thursday).
The individual category taxpayers will have to pay 2.0 per cent monthly interest on the payable tax amount in case of failure to submit tax returns.
Penalty will also be imposed even if any individual seeks additional time filing petition with approval of the Deputy Commissioner of Taxes (DCTs).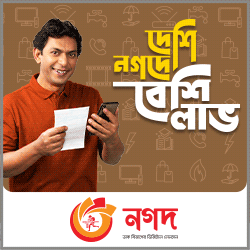 The DCTs can allow up to two months' extension of time on case-to-case basis upon submission of time petition by the individual taxpayers.
Meanwhile, the National Board of Revenue (NBR) received 1.1 million tax returns from the individual taxpayers until Tuesday.
The NBR expects a hefty growth in submission of tax returns this time as it has already received tax returns up by 7,60,000 until November 28 compared to that of the corresponding period last year.
Last time, a total of 1.5 million tax returns were received until June 30, 2017. NBR, however, received 1.3 million tax returns within deadline.
According to the Income Tax Ordinance-1984, November 30 is the 'Tax Day' and the last day for submission of tax returns.