Finance Minister AMA Muhith has revealed that the government is going to issue licenses for setting up three new banks.
Removing all confusion over the permission of new banks, he categorically said, "Not two, we're giving (permission for) three new banks."
Muhith came up with the disclosure on Monday while talking to the journalists at Dhaka Club following a seminar on the country's insurance sector.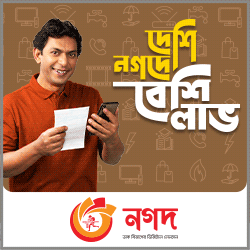 He turned down the notion of a messy situation in the banking sector riddled allegedly with irregularities and lacking good governance, reports UNB.
The octogenarian minister said banks failing to operate properly will go for merger. "There is a provision in the banking law for merger. So, if any one fails, it will go for merger."
He also defended the government's move for allowing more banks in the business, saying that there is a huge market for banks as a good portion of people still remain unbanked.
Reports say the central bank has recently rejected proposals for setting up three new commercial banks on the grounds that the deteriorating financial health of many banks, especially nine new ones set up in recent years, does not allow any new banks in business.
Two of the three proposed banks are Bengal Bank and Peoples Islami Bank. The name of the third one and its owner remained unpublished.
BB conveyed its opinion to the Banking Division when the central bank was asked to scrutinise the proposals of three new banks.
A ruling party lawmaker and owner of Bengal Group of Industries has moved for the Bengal Bank while a Chittagong-based businessman MA Kashem pursued for Peoples Islami Bank.
The Finance Minister also could not remember the name of the proposed third bank.
There are currently 57 banks in Bangladesh. Of them, 40 are local private banks, nine foreign and eight state-owned.