The government has approved a Tk 23.12 billion project to rehabilitate Rohingyas at Bhasanchar of Hatia in Noakhali district.
The Rohingyas will be rehabilitated at Bhasanchar on a temporary basis.
Presided over by the Prime Minister Sheikh Hasina, the Executive Committee of the National Economic Council (ENCEC) endorsed the project along with 13 others at a meeting in Dhaka on Tuesday.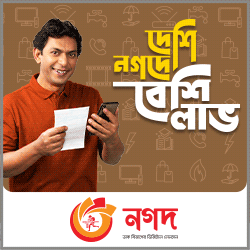 Planning Minister AHM Mustafa Kamal told journalists that the ECNEC endorsed the 'Asrayan-3 project' at Tk 23.12 billion cost under which Rohingyas from Myanmar will be rehabilitated at a barren land in Hatia called Bhasanchar.

The Bangladesh Navy, with the guidance of the Prime Minister's Office, will develop infrastructure at Bhasanchar to relocate Rohingya people from Cox's Bazar.
Since August, some one million Rohingyas have entered Bangladesh's Cox's Bazar and Bandarban districts following a cleansing operation by the Myanmar army.
The Rohingyas, taken shelter in the two districts, are living in a miserable condition.
The planning minister said the government's highest economic policy-making committee ECNEC approved a total of 14 projects at a combine cost of Tk 100.99 billion at the meeting.