Prime Minister Sheikh Hasina on Monday said the government is always playing supportive role to promote the sector.
Sheikh Hasina made the remarks while receiving blankets from the private sector commercial banks at her office.
The Prime Minister also appreciated the role of private sector in the country's economic development.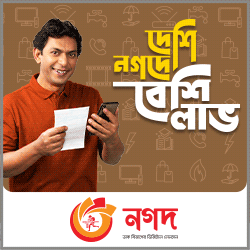 PM's press secretary Ihsanul Karim said some 33 commercial banks donated about 1.8 million pieces of blanket to PM's relief and welfare fund for distributing those among poor people.
The Prime Minister thanked the bankers for the donation.
She asked the officials concerned to distribute the blankets among poor people in country's northern region and Cox's Bazar district where the Myanmar nationals took shelter.
"The bankers always extend their helping hands in necessity," she said.
Sheikh Hasina said after assuming power the government put utmost importance for the development of the rural areas of the country.
She said that the government took steps for generating employment opportunities for rural people.
In this regard she mentioned the steps of the government to provide collateral free bank loan for sharecroppers and allow the farmers to open bank account at Tk 10 only.
"People will be more benefited when country's economy will become stronger," she said.
She also mentioned that due to the pragmatic and time befitting programmes of the government the GDP growth of the country now stands at 7.28 percent and the per capita income at US$ 1,610.
According to UNB, President of Bangladesh Associations of Bankers (BAB) Nazrul Islam Majumder and chairman, managing directors and CEOs of different commercial banks were present.
Earlier, the Prime Minister handed over cheques of donations among the family members of six persons who died and injured in the attacks by miscreants, BNP-Jamaat activists and militants in different parts of the country in 2014, 2015 and 2017.
The Prime Minister also gave donation to Major A Z M Sakib Siddique for the treatment of his wife.