Finance Minister A H M Mustafa Kamal said on Wednesday some people launder money out of excessive greed for wealth, whereas some others are criminal by nature who indulge themselves in such offences.
Pointing out these two reasons behind money smuggling from the country, the minister noted that formation of required laws is underway and some laws are being amended to prevent money laundering.
"I also feel upset like you in case of money laundering," he said while replying to a query.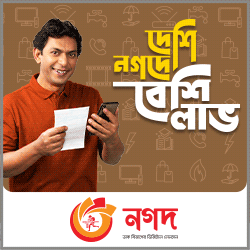 Briefing newsmen after a virtual meeting of the Cabinet Committee on Government Purchase, Mr Kamal opined that at first the system has to be updated by enacting and amending some 15 new and existing laws in next six months.
"If we can know who are swindling out money from the country by using the system, then identifying the smugglers and taking actions against them will be easier."
Explaining the reasons behind smuggling money, the minister said there are some people, they are everywhere in the world, who launder money due to excessive greed for wealth.
"I believe if we can create better scopes for investment, and if there are scopes to make better profit, then none will smuggle money abroad."
Mr Kamal noted that another reason (behind money laundering) is some people are there, whose character is such that they would indulge themselves in offenses, and would try to launder money.
"We will definitely try to track them, bring them in the system, and take legal actions against them."
He opined that it is now known to all how money is smuggled out. When the smugglers are identified, cases are filed against them; and scores of such cases now pending.
"If the cases can be settled quickly, and if the offenders can be given punishment, I think that will help keep people away from such offenses."
"Many (offenders) are still languishing in jails… because of smuggling money," he added.
Replying to a query on lending US$200 million to Sri Lanka, the minister said those who take loan can also provide credit to others.
"Once I told the parliament that now we are taking loans, but the time is not too far when we will also provide credit to others."
Mr Kamal mentioned that Bangladesh now can give loans to others according to capability.
"If we can make profit by using the foreign currency reserve and help the neighbouring countries, I think it's a good move."
"Providing loan will strengthen our relation with the country as well as bring good return. If we get good return in this case, why not provide the loan?"
On a question regarding delay in the gross domestic product (GDP) growth calculation, the finance minister said now completion of any work takes more time than past due to the pandemic related abnormal situation.
Meanwhile, the cabinet meeting approved procurement of design, development, supply, installation, testing and commissioning of telecom monitoring system for the Telecom Networks and Systems of Bangladesh from TKC Telecom Inc, Canada at a cost of Tk 776 million.
The telecom monitoring system will mainly be used to automate the telecom operators' information collection and reporting procedure, monitor their info in real time, and ensure timely receiving voice and data traffic related statistics, network use and quality of services.
Besides, it will also help the government to collect revenue by supplying regular and reliable information.
The cabinet meeting also approved a proposal regarding procurement of 1.235 million tonnes of fuel oil from Unipec Singapore Pte Ltd, Petro China International (Singapore) Pte Ltd, Vitol Asia Pte Ltd, Singapore, and Emirates National Oil Company Pte Ltd at a cost of Tk 57.74 billion during the July-December period.
Procurement of 3.36 million MMBTu (Metric Million British thermal unit) liquefied natural gas (LNG) from Excelerate Energy LP, United States at a cost of Tk 3.13 billion also got nod of the committee.
The meeting also approved a proposal to buy 30,000 tonnes of bagged granular urea fertiliser from Karnaphuli Fertiliser Company Limited (KAFCO) at a cost of Tk 876.36 million.
The Bangladesh Inland Water Transport Authority (BIWTA) was also given go-ahead to buy three passenger cruise vessels from Karnaphuli Shipbuilders Ltd at Tk 2.31 billion.