The central bank is working on establishing a central clearing counterparty (CCP) as an independent authority to lower risks for government securities initially.
It formed an eight-member high-powered committee, headed by Debt Management Department general manager Rup Ratan Pine, to conduct a feasibility study on the CCP in Bangladesh, officials said.
The committee has been asked to submit its study report to the higher authorities of the Bangladesh Bank (BB) by July, they added.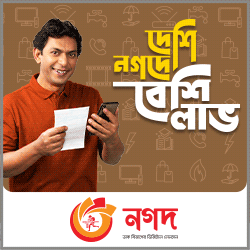 "We're conducting a study considering international best practices for establishing a CCP in Bangladesh," a member of the committee told the FE.
The committee is now studying the rules and regulations of different countries, including India and the European Union, for the CCP, also referred to as a central counterparty.
The CCP is a financial institution that takes on counterparty credit risk between parties to a transaction and provides clearing and settlement services for trade in foreign exchange, securities, options and derivative contracts.
India established a CCP named 'Clearing Corporation of India Ltd (CCIL)' in April 2001 to provide guaranteed clearing and settlement functions for transactions in money, government securities, foreign exchange and derivative markets.
"Our proposed CCP will extend its services to money, foreign exchange and derivative markets from securities only phase by phase," he said in reply to a query.
Meanwhile, the central bank has sought formal opinion from primary dealer (PD) banks for establishing the CCP, according to another BB official.
The opinion was sought during a quarterly review meeting hosted virtually on Monday with Mr Pine in the chair. The meeting also discussed updating the PD's guideline and sought opinion from PD banks in this connection.
"We'll give formal opinion on both PD's guideline and the CCP issues after holding the next executive committee (EC) meeting of Primary Dealers Bangladesh Limited (PDBL)," said a PDBL member.
The next EC meeting of the PBBL is scheduled for June 17, he told the FE.
Earlier, the central bank selected 21 PD banks to handle the government-approved securities and issued a guideline for them.
The PDs will subscribe and underwrite primary issues and make secondary trading deals with two-way price quotations.
A PD will not short-sell any particular issue and hold a short position in secondary dealings.
The PDs will not act as inter-bank or inter-dealer brokers as specified in the guideline.