Fazle Kabir went into retirement from Sunday after serving as governor of Bangladesh Bank (BB) for a little more than six years.
His successor Abdur Raouf Talukder is scheduled to join the top post of the central bank on July 12.
Talukder took early retirement as the finance secretary as per rules of government service, reports UNB.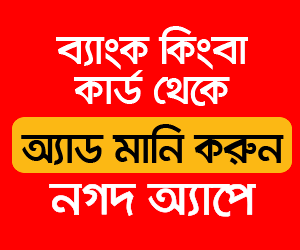 The central bank thus remains without governor for this interim period. The ministry of finance in an office order instructed the deputy governors to look after their respective departments as head of authority.
Md Serajul Islam, executive director and spokesperson of BB told UNB that in the absence of governor, the deputy governors will perform their duties in their respective cases.
Jihad Uddin, deputy secretary of Financial Institutions division (FID), Ministry of Finance, singed an office order and sent to the BB on Sunday in this regard.
The order stated that the deputy governors of BB would carry out their daily activities in their respective fields in the interest of continuing daily activities from July 4, until the new governor joins.
The Deputy Governor-1 Ahmed Jamal will see the daily notice/ files of the governor and send it to the concerned department during the interim period.