Around 63.0 per cent of the foreign borrowing of the country's private sector is short-term in nature, according to the statistics released by the central bank.
It showed that the outstanding private foreign borrowing stood at around US$13.25 billion ($13247.28 million) at the end of March this year, of which $8.32 billion was short-term while the rest of the amount $4.93 billion was long-term.
Trade credit dominates the short-term while commercial borrowing dominates long-term external debt of the private sector during the period under review.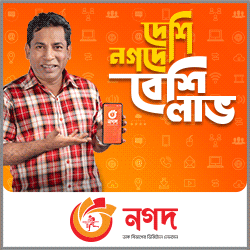 Bangladesh Bank statistics also showed that the total outstanding of private commercial borrowing from the external sources stood at $13.11 billion ($13111.0 million) at the end of 2019.
Thus, net foreign borrowing by the private sector from the external sources stood at $136.28 million during the first three months (January-March) of the current calendar year.