The Annual Banking Conference, 2017, arranged by Bangladesh Institute of Bank Management (BIBM) begins Sunday.
Governor of Bangladesh Bank Fazle Kabir will inaugurate the two-day event as the chief guest, said a statement.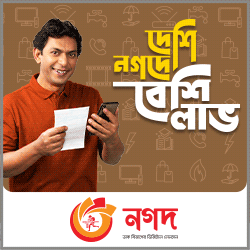 BIBM has been organising Annual Banking Conference since 2012, a two day-long gathering aiming at bringing together experts, academicians and researchers from all over the world to exchange and share knowledge, experience and research outputs on banking and related issues.
The Conference sessions will cover contemporary issues on banking, finance and the economy, both in the national and international context.
-rmc//