President Emmerson Mnangagwa has said he will be a leader for all Zimbabweans in a call for unity after rows broke out over his election victory.
He appealed for peace and promised an independent investigation into the military after six people were killed in post-election violence.
Opposition leader Nelson Chamisa has described Mnangagwa's victory as a "coup against (the people's) will".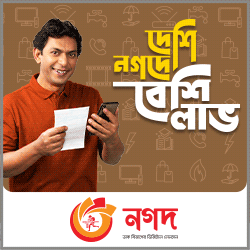 This was the first election of the Southern African country since long-term leader Robert Mugabe was ousted.
Speaking at a press conference, President Mnangagwa said that Mr Chamisa would have "a crucial role to play in Zimbabwe's president and its unfolding future".
Though we may have been divided at the polls, we are united in our dreams, Mnangagwa said.
He said, "This is a new beginning. Let us join hands, in peace, unity & love, & together build a new Zimbabwe for all!"
He also asked the opposition leader to join him in calling for peace and unity in the country, and promised that people's civil liberties would be protected, reports BBC.
Mr Chamisa had earlier called the results "corrupted" and said his MDC Alliance would pursue all legal and constitutional avenues to challenge it.
The opposition leader said he had evidence that ballot boxes were being transported in open trucks allowing them to be tampered with.
He also raised discrepancies between vote tallies, and said his election agent had not been allowed to verify the results on Thursday.
Figures released by the electoral commission say Mr Mnangagwa and his Zanu-PF party won 50.4 per cent of the presidential vote - ensuring by only 36,464 ballots that there did not have to be a run-off.
Chamisa tallied 44.3 per cent of the almost five million votes cast, with the 21 other candidates taking up the remainder.