Zimbabwe President Emmerson Mnangagwa on Friday won a election as the ruling party maintained control of the government in the first vote since the fall of longtime leader Robert Mugabe.
The former spy chief received 50.8 per cent of the vote, while his main opponent, Nelson Chamisa, polled 44.3 per cent.
The opposition is almost certain to challenge the results in the courts or in the streets.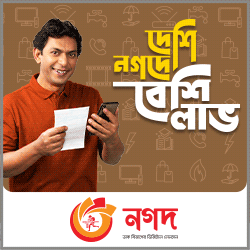 Zimbabwe's president says he is "humbled" by his win. "Though we may have been divided at the polls, we are united in our dreams," Mnangagwa said on Twitter.
"This is a new beginning. Let us join hands, in peace, unity & love, & together build a new Zimbabwe for all!" Mnangagwa tweeted.
Western election observers who were banned in previous votes have expressed concern at the military's "excessive" force in the capital, reports Reuters.
Their assessments of the election are crucial to the lifting of international sanctions on a country whose economy collapsed years ago.
Shortly before the election commission's announcement, Morgen Komichi, the chief agent for Chamisa's opposition alliance, took the stage and said his party "totally rejects" the results.
He said he had not signed the election results. Police escorted him from the room.
Later Komichi said the elections were "fraudulent" and "everything has been done illegally." He said he had refused an electoral commission request to sign papers certifying Mnangagwa's win.
"We're not part of it," said Komichi, adding that the opposition would be challenging the election in the courts.
Commission chair Priscilla Chigumba urged the country to "move on" with the hopeful spirit of election day and beyond the "blemishes" of Wednesday's chaos: "May God bless this nation and its people."
With the military still deployed in Harare, the capital's streets were quiet following the announcement of Mnangagwa's victory.