According to the Department of Narcotics Control, drug addicts are involved in the country's 80 per cent cases of rape and murder after rape. Sources of the law enforcement agencies, according to a report, also confirm this unholy alliance. Here is a clear indication that to curb the abnormally high incidence of sexual violence against women, there is no alternative to controlling drug abuse first and foremost.
One need not have to be a social scientist to discover a correlation between drug trade, addiction and all kinds of crime including those involving abuse of women. How compulsive drug addiction may be is reflected in the unrestrained violence leading to killing of either of or both parents or other near and dear ones at the hands of addicts from time to time. If they can commit such crimes for money they need to procure substances, under the spell of drug following drug taking there is perhaps no crime under the sun they will hesitate to commit. This perhaps explains why increased drug abuse has such a direct impact on the proliferation of sex crimes to a level of pandemic.
The number of drug abusers in the country is now 20 million of which 10 million are addicts. The figures are frightening indeed. One in eight persons is accustomed to giving in to the awful habit in some form or other and one in 16 is an addict. People of different strata are used to taking cannabis, poppy, yaba (methamphetamine), phensedyl, wine and heroin etc; but the addicts prefer yaba, phensedyl, heroin and Viagra.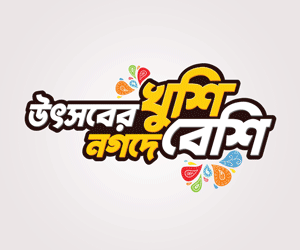 The government launched an anti-drug drive in May 2018. Within a year, this zero-tolerance drive accounted for 357 deaths in clashes or so-called cross-fires and another 20 in fights between and among drug cartels. The goal of this anti-drug drive was to plug smuggling of yaba into the country from Myanmar. Although the authorities claim that the drive has been successful, the ground reality does not corroborate the claim.
The flow of yaba has not at all dried up; instead in the first couple of months of the pandemic drug hauls by the law enforcement agencies indicate otherwise. A spokesman for the Rapid Action Battalion (RAB) confirmed that in the country between March 1 and May 23, as many as 1,535 suspected drug traders were arrested and during the same period the RAB seized 1.0 million yaba pills, 24,000 bottles of phensedyl and 10 kilograms of heroin. In the previous two months (January-February), the number of such arrested traders was 986 and the drug hauls were half a million yaba pills, 16,000 phensedyl bottles and 14 kg of heroin.
Notably, following the announcement of the zero-tolerance anti-drug drive 100 drug dealers also surrendered in a public display. But it is clear now that the war on drug has not produced the result the administration so keenly hoped for. One of the reasons may be the immense money power of the drug cartels that have vitiated the chain of forces deployed to deter smuggling of drugs. The rise of a Pradeep Kumar Das into a monster can perhaps explain why the drive did not met with success.
The alleged killing of retired army Major Rashed Md Sinha in Cox's Bazar appears to have prompted the administration to take a long view of crossfire in the name of war on drug in the country. Incidentally, no extra-judicial killing was reported in September. Two recent developments in this connection are worth mentioning. A wholesale reshuffle of the police in that district has been effected with 1,351 members ---from constables to inspectors taking over from 1,447 who were ordered to move out.
This has been followed by a dope test carried among the members of the police in the Dhaka Metropolitan police. The latest report says that so far 48 members of the police have failed in the test and procedures are underway to dismiss them from service. Here is a paradigm shift in police service. The motto is clear: if members of the law enforcement agencies take drug and/or are involved ---even indirectly ---in drug dealing, the anti-drug campaign is likely to take the administration nowhere. Charity should begin at home. Will the dope test be extensively carried out in the force?
However, drug addiction is too complex an issue to be cured by denial of substances. For some it is embedded with the gene, for others it is an escape route from despondence, failure in life and nihilism. Yawning socio-economic disparities are responsible for heightening social frictions where the defeated either indulge in something illegal that transpose them to a realm of forgetfulness or turn them into anti-social elements inclined to commit crimes.
No society is perfect, least of all, the capitalist ---one that incites unbridled consumerism. The rat race for accumulation of wealth ---means notwithstanding --- has pushed some into drug dealing. But the godfathers who make billions of taka out of their widespread illegal trade networks remain out of reach. Unless their bastions are busted and networks dismantled, there is little hope of eliminating the illegal trade.
As for the addicts, there is a need for treating them with extreme care in drug rehabilitation centres. Sadly, such centres are limited and not well-equipped to give required treatment and also society's environment is unprepared for saving them from a relapse into the old ways.