The global economy is set to expand 5.6 per cent in 2021-its strongest post-recession pace in 80 years. This recovery is uneven and largely reflects sharp rebounds in some major economies amid highly unequal vaccine access, with many poorer countries facing subdued prospects.
By 2022, last year's per capita income losses are not anticipated to be reversed in about two-thirds of emerging market and developing economies (EMDEs). To help repair the damage from the pandemic, policy makers will need to promote growth-enhancing reforms and steer their economies onto a green, resilient, and inclusive development path. Five factors are driving the growth prospect.
Global growth is projected to recover in 2021, fuelled by robust rebounds in some major economies. The strength of the near-term global recovery is largely attributable to a few major economies, such as the United States and China, with many emerging market and developing economies (EMDEs) lagging behind. The United States and China are each expected to contribute over one-quarter of global growth in 2021, with the U.S. contribution nearly triple its 2015-19 average.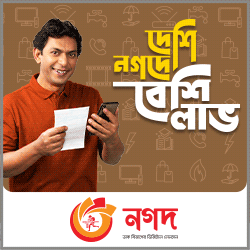 Vaccination progress is a key factor behind near-term forecast revisions. Global growth in 2021 is projected to be more robust than previously envisioned. Rapid vaccination progress has contributed to forecast upgrades in many countries; however, this is concentrated primarily in advanced economies. For many EMDEs, renewed Covid-19 surges and limited vaccination have contributed to downward revisions to growth.
Global output is rebounding but will remain below pre-pandemic projections by 2022, with more subdued recoveries in poorer countries. By 2022, global output is expected to remain about 2 per cent below pre-pandemic projections. The strength of the recovery is uneven, and many EMDEs face elevated Covid-19 caseloads and obstacles to vaccination.
The pandemic has slowed or reversed the pace of convergence between advanced economies and EMDEs. Per capita income growth in many EMDEs will lag the pace of recovery in advanced economies. As a result, the pace of per capita income catch-up with advanced economies has slowed or even reversed, particularly in the poorer and more fragile countries.
Reforms that bolster a green, resilient, and inclusive recovery will be needed to address the dual challenges posed by the pandemic's lasting scars and the on-going impact of climate change. A comprehensive set of policies will be required to promote a strong recovery that mitigates inequality and enhances environmental sustainability, ultimately putting economies on a path of green, resilient, and inclusive development. Investments in green infrastructure, climate-smart agricultural technologies, and climate resilience-combined with sustainable energy policies-can play a pivotal role in increasing the use of renewable energy sources and lowering greenhouse gas emissions.
The piece is excerpted from the World Bank Blogs