Bangladesh is one of the most densely populated countries in the world but with a land-man ratio of 0.06 ha per person, it occupies the lowest rank. The increasing population begets an increasing demand for non-agricultural land which further contributes to an aberrant hike in land price. This obstructs investment opportunities and cuts down affordable housing facilities for the common people.
Agricultural land consists of 84 per cent of the total land stock of the country, but, according to the UNDP, it has been declining at an alarming rate. The conversion rate of the cultivable land is estimated at 0.10 per cent annually as a large number of houses, educational institutions, roads and industries are built on farmland. It is estimated that from 1973 to 2008, 156,780 ha of land was lost due to erosion while 45,520 ha was accreted along the Jamuna, Ganges and Padma rivers.
In this context, where the loss of land is substantial in Bangladesh, it is imperative to formulate policies for land reclamation and sustainable land management. The study titled "Implementing Land Trust in Bangladesh as a Strategy for Financing Infrastructure and Sustainable Land Management" suggested to introduce the land trust approach in Bangladesh for better land management. Though land trust has been applied in many countries, unfortunately in Bangladesh it is yet to be operational. A traditional land trust is a legal contract between the owner of a piece of land and a trustee where the owner retains all rights to property in anonymity but the trustee is given the authority to manage the property for a certain period of time. A traditional land trust can be expanded to infrastructure construction to attract private investments, solve acquisition and resettlement issues and maintain higher return from the land.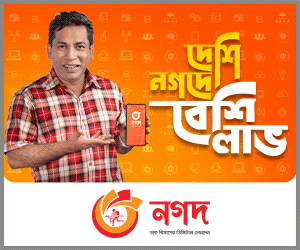 A land trust is beneficial in the sense that it can reduce land purchase costs, it can enforce a leasing contract, and tax revenues generated in the future from the spill-over effect of infrastructure investments can be shared. Above all, landowners can keep their land ownership. This could be a crucial way to attract private investors into infrastructure investment and real estate developers for efficient use of non-agricultural land. Land trust can also be applied to renovate old Dhaka areas. For example, the small pieces of land can be given lease to develop environment-friendly housing facilities in old Dhaka areas while the owners retain the ownership of land.
A similar approach can be applied to delta management to protect coastal areas from floods and salinity due to the rise of the sea level by constructing dams and dykes. These constructions require the acquisition of lands and huge investments, which may be shared by beneficiaries such as water bodies, local governments and inhabitants.
Land trust could be an effective way of transferring land to solve land-related problems in the country, which in turn could be instrumental in ensuring Sustainable Land Management (SLM). SLM plays a crucial role in minimising land degradation, rehabilitating degraded areas and ensuring the optimal use of land resources. For SLM to realise, appropriate policy and regulatory environment need to be formulated by ensuring collaboration and partnership among land users, technical experts and policy-makers.
This study tried to portray that land trust, as an SLM strategy, could play a significant role in Bangladesh to ensure food security, affordable housing, infrastructure development and promoting industrialisation.
The study also tried to formulate a framework to initiate land trust in developing countries like Bangladesh to achieve SLM. Bangladesh, with a growing infrastructure need and having exposure to climate change risks, is an ideal case for the implementation of land trust.
The amount of non-agricultural land increased from 1.18 mil ha in 1976 to 2.4 mil ha in 2010, implying a high rate of urbanisation and industrialisation. This increase resulted in diversification and consistent growth of the economy. This led to an exponential increase in land prices with a 600 per cent price hike during 1990-2010. This extra cost puts immense pressure on both private and public investments which leads to a lower rate of return. The high rate of interest and non-performing loans have been an obstacle to mobilising private financing from the banking sector. To keep up with the high economic growth, demand for infrastructure financing has also towered over. It is projected that 34.4 per cent of the GDP needs to be invested with 8-9 per cent public investment and 26-27 per cent private investment. But the private sector investment has been stagnant at around 22-23 per cent for the last 5 years. Hence, appropriate policies are necessary that would encourage private investments in both private sector projects and infrastructure projects. Land trusts can also solve the bottlenecks of the private land acquisition process for public infrastructure projects. An incentive mechanism is needed that will encourage private landowners to transfer their land to building public infrastructure. Land Trust could be an option through which spill-over tax revenue can be shared among the parties involved.
Land trusts are common in many developed countries. There are over 240 Community Land Trusts (CLT) in the USA. Four distinctive types of commercial trusts exist in Japan: trusts for deposit-taking and lending, trusts for asset management, trusts for securitisation, and trusts for business: e.g., the land trust. Australia is also considering the establishment of potential CLTs for the indigenous housing sector.
The structure of a land trust consists of three stakeholders: an entruster, an entrustee, and a beneficiary. An entruster may leave the assets for the beneficiary by retaining the ownership. They can also entrust the entrustee with assets, subject to conditions for the beneficiary to receive the profit.
Landowners could trust their land to a trust bank, in which case the entrustee would be the trust bank. But in Bangladesh, no legal framework exists to entrust banks or other parties to act as an entrustee. Hence, a specific guideline on land trust needs to be formulated and executed to allow commercial banks or local government entities to operate as a trust bank and ensure other legal safeguards.
In Bangladesh, implementing a land trust can be challenging as there exist numerous legal, financial, and governance obstacles. Initiating a land trust system requires a strong commitment from the government as well as equitable laws to support the trustee, entrustor and beneficiaries. In a financial context, the activities, business plans and indicative performance of land trust models need to be defined well in terms of rent calculation, tax revenue sharing method, service charge etc.
In conclusion, the land trust approach proposed in the study could be an alternative financing tool for infrastructure construction, which is high on demand for more than a decade. Land trust could pave the way to enhancing sustainable land management by ensuring efficient use of lands and sustaining the rate of return for the landowners. Under land trust, Bangladesh can minimise expenses by undertaking land reclamation and delta management policies intertwined with technological innovation. If implemented properly, this could potentially attract private investors and provide low-cost solutions for land reclamation. Therefore, we strongly urge that land trust be introduced in the country to solve various land related problems and achieve suntainable land management.
Monzur Hossain is the Research Director at the Bangladesh Institute of Development Studies (BIDS). [email protected]
Naoyuki Yoshino is a Professor Emeritus of Keio University, Tokyo, Japan.
[This article provides a summary of the book chapter titled "Implementing Land Trust in Bangladesh as a Strategy for Financing Infrastructure and Sustainable Land Management" from the forthcoming book "Equitable Land Use for Asian Infrastructure" by Brookings Institution Press, USA.]