Millions of people are leaving the city of Dhaka to celebrate Eid holiday with their near and dear ones in different parts of the country. Some have already left to avoid atrocious rush and delay on the road while others in long queue. This is the annual largest exodus of people in the country, on the eve of Eid-ul-Fitr, which is troublesome, painful, hazardous and chaotic.
The Eid-exodus is the second largest in the world following similar mass departure in Indonesia boasting the largest ever Muslim population. According to Indonesian transport ministry statistics, around 80 million people are likely to travel during the 2022 Eid exodus period. Of them, at least 13 million of the travellers are from Greater Jakarta which is one of the world's most densely populated cities.
It is estimated that no less than 12 million people are finally going to leave Dhaka during this Eid. Due to Covid-related restrictions, mass departure from Dhaka was limited in the last two years. On an average, 5-6 million people left Dhaka in those years. As a large number of first generation people living in Dhaka for their livelihoods, they are unlikely to have a network of kinship in this city. Their families and friends live in their hometowns and villages. The annual religious holiday serves as an impetus for reuniting with people in their familiar circles. So they try to leave the city by buses, trains, and ships. Some go by private cars and microbuses while some even take the risk to travel by trucks and pickups. A growing number of motorcycles is also prompting many to take the long and risky journey on highways.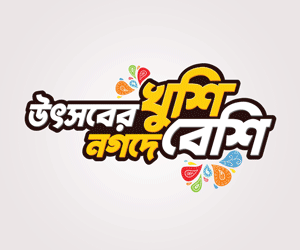 Due to the mass departure, all exit points of Dhaka gets choked as roads and highways cannot accommodate the abnormal traffic. The result is prolonged tailbacks mostly on highways connecting north Bengal and south Bengal with Dhaka. Highways to Sylhet and Chattagram regions are also not free from heavy rush of traffic. Thus the Eid journey turns into a nightmare for the majority of home-bound people.
The sufferings of the travellers actually start right from the beginning. Those who want to make their journey by train suffer the most. A limited number of trains against a huge demand forces people to go through a terrible experience before they can manage a ticket, if at all. People spend long hours from evening to morning at Kamalapur Railway Station to get their desired ticket though many have to return frustrated. Corruption and mismanagement coupled with wrong planning by the authorities take a heavy toll on the citizens. The stories of the journeys by buses and launches are no less troublesome for most of the holidaymakers.
The mass departure during the festival despite a lot of sufferings actually reflects the discriminatory economic growth in the country. Higher economic growth has not been distributed rationally across the country. Economic activities are highly concentrated to Dhaka and a few big cities. People come to Dhaka for modest job and live a lonely life. They sacrifice their family lives for the sake of livelihoods. The return is, however, low and sometimes negligible. The high economic growth is yet to generate adequate job opportunities in the country. Around 85 per cent of the total employments are in the informal and semi-formal sectors and most of those are low and underpaid.
Thus, to reduce concentration of urban population and the mass exodus in the near future, it is necessary to redesign the economic policy and ensure a balanced distribution of resources. Jobs along with educational and medical facilities need to be ensured in divisional and district levels. A fast moving economy cannot be sustainable without decentralisation of the growth centres and balanced redistribution of different facilities.