Despite Dhaka moving one notch up, the Economist Intelligence Unit (EIU) has adjudged the Bangladesh capital the fourth-least liveable city on earth this year (2021).
The ranking must have saddened its 20 million-plus residents, particularly when mega structures such as metro rail, elevated expressway are nearing completion and high-rises are crowding the skylines.
People have developed the habit of going through this type of disappointing news concerning many global ratings such as the cost of doing business, environment, ranking of universities.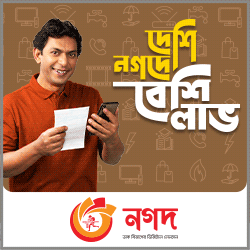 Dhaka, the most densely populated city on earth, has not received any good news either from the EIU (Economist Intelligence Unit) this year. Dhaka has got 137th place among 140 cities in the EIU's liveability ranking.
In 2019 its ranking was at 138th. This time Dhaka has unseated Tripoli of Libya to take its position. But Tripoli has improved its ranking and has become the sixth least liveable city.
The EIU dropped the 2020 edition of the index following the clamping of lockdowns in most cities of the world.
In this year's ranking, some European cities that used to remain at the top of the list have been slightly downgraded and cities of New Zealand, Australia and Japan moved up the ranking. While preparing the ranking, a successful approach to containing the Covid pandemic by cities was taken into consideration. Cities namely Auckland and Wellington of New Zealand, Adelaide of Australia and Osaka of Japan effectively managed the Covid situation. Thus, these cities remained open when many had to go for frequent lockdowns and other restrictions.
Why does Dhaka fare so badly in the EIU ranking? This is a question that must be haunting the minds of many here.
For EIU ranking, every city is assigned to the rating of 'relative comfort' for over 30 qualitative and quantitative factors across five broad categories---stability, healthcare, culture and environment, education and infrastructure.
Then again, each factor of a city is rated as acceptable, tolerable, uncomfortable, undesirable or intolerable.
Ranked 137th Dhaka got an overall rating of 33.5 out of 100 in the 2021 index. The city received 55 for stability, 16.7 for healthcare, 30.8 for culture and environment, 33.3 for education and 26.8 for infrastructure.
Liveability is generally measured by factors that determine the quality of life such as access to freshwater, food, housing, transport, healthcare, education and a safe and stable environment.
Barring stability Bangladesh has scored poorly in other categories. Stability in the liveability index refers to war, crime, and unrest in a city. Dhaka has done relatively well in this area since the incidence of crime and unrest, political or otherwise, has been negligible in recent times. The pandemic has played a role in it. "Holiday', lockdown and other restrictions imposed by the government to contain the deadly pathogen were responsible for fewer crimes and political events.
Access to food has not been a big problem in Dhaka. However, a section of the urban poor is facing serious problem because of the pandemic. The slowdown in economic activities has been depriving them of their livelihoods.
Access to fresh water, healthcare, education, transport, housing and a safe environment has been a problem for decades. Like many other South Asian cities, a large segment of Dhaka's population does not have proper access to these facilities. At least one-third of the population living in slums and other under-developed areas of the city does not have access to safe drinking water. The same section of people is also deprived of housing, education and healthcare facilities.
The city's transportation system is chaotic. None knows for sure when there would be any visible improvement in it. There have been lots of discussions, plans and programmes, but the situation has remained unchanged. To make commuting in the city easy, the government is now building a few enormous projects, including metro rail, elevated expressway. Some more projects are about to begin within a year or two. These projects might make commuting partially easy. But without a thorough overhaul of the transportation system and disciplining it, any tangible improvement is unlikely.
As far as the environment of Dhaka is concerned, the situation is worrying. Most of the days, its air quality is found to be the worst in the world. Major roads are kept clean and tidy, but many internal roads are in a bad shape. Some of the roads, lanes and bye-lanes are not even pliable.
During every monsoon, life in Dhaka becomes truly difficult as many city areas become waterlogged even with moderate rains. The responsibility of ridding the Dhakites of the water-logging has now been vested in the two city corporations. All are eagerly awaiting results.
Last but not least, healthcare is an issue of great significance under the prevailing circumstances. Dhaka has done badly on this liveability factor. It has scored only 16.7 out of 100. The state of healthcare facilities got special attention from the EIU this year because of the Covid pandemic. This is evident from the fact that the cities that responded promptly and abundantly to tackle the disease have got a better ranking this year. It is no denying that the health authorities in Dhaka, in many cases, ran short of ideas and found to be indifferent to a major health emergency. Moreover, the deficiencies in health management both in Dhaka and across the country are exposed.
It seems proper to raise again an old issue--- the establishment of a city government, headed by a democratically elected governor. Coordination of development activities has been a problem. A centralised administration having enough authority for Dhaka could be a game-changer. The government should attach due emphasis to it.