Prime Minister Sheikh Hasina paid a five-day official visit to China from July 02-06 during which she attended the Summer Davos of the World Economic Forum (WEF) at Dalian.
During the visit, PM Hasina met with President Xi Jinping and Premier Li Keqiang and discussed a range of issues for boosting bilateral cooperation. The protracted Rohingya crisis was highlighted in the meetings. Hasina sought a stronger role from Beijing for a safe, voluntary and speedy repatriation of over 750,000 Rohingya refugees forcibly pushed into Bangladesh since August 2017.
Dhaka and Beijing have agreed on "prompt" resolution to the Rohingya crisis during Prime Minister Hasina's meeting with President Xi Jinping and Premier Li Keqiang.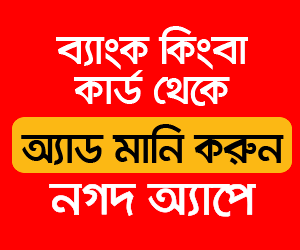 As many as nine deals were signed between the two countries for deepening cooperation in various sectors of Bangladesh such as power, water resources, economic and technical collaboration, investment, and culture and tourism. These are positive outcomes of the diplomatic engagements with Beijing.
Under a deal captioned, ''Letter of Exchange (LoC) on the Rohingya Refugees Rice Aid," China would deliver 2,500 tons of rice as support for the forcibly uprooted Rohingyas from the Rakhine state of Myanmar. The other agreements are:
Framework Agreement of "Expansion and Strengthening of Power System Network under DPDC Area";
Framework Agreement of "Power Grid Network Strengthening Project under PGCB Project";
Agreement on "Economic and Technical Cooperation between Bangladesh and China";
Government Concessional Loan Agreement of "Expansion and Strengthening of Power System Network under DPDC Area Project";
Preferential Buyer's Credit Loan Agreement of "Expansion and Strengthening of Power System Network under DPDC Area Project";
Memorandum of Understanding (MoU) on the Establishment of Investment Cooperation Working Group;
MoU and its Implementation Plan on hydrological information sharing of Yalu Zhangbo / Brahmaputra River and
MoU on Cultural Exchange and Tourism Programme.
In fact, since January 1976, when the diplomatic relations between Bangladesh and China commenced, ties between the two countries have been pragmatic and productive, based on the principles of mutual respect and national interests. Dhaka-Beijing inked many important agreements such as, Defence Cooperation Agreement (2002), Agreement on Encouraging and Protecting Investment, and the Agreement for the Avoidance of Double Taxation and the Agreement of the Prevention of Tax Evasion (1996).
China, an emerging global power, is the largest trading partner for most of the Asian countries including Bangladesh. In 2017-2018 fiscal years, two-way trade between Bangladesh and China hit US$12.4 billion, with imports from China worth $11.7 billion. Evidently, Bangladesh is at a disadvantage. Still, China and Bangladesh have yet to sign a free trade agreement.
Bangladesh's major imports are: machinery, consumer products, cotton and chemical and chemical products. Its key exports to China include jute, jute products, ready-made garments, and processed leather. Under the Bangkok agreement of 2006, China provided duty-free entry to 84 Bangladeshi products. Also, at the moment, more than 300 Chinese firms are engaged in business enterprises in Bangladesh.
China has emerged as the key investor in Bangladesh. Chinese investments are mostly in the infrastructure and energy sectors. This raised security concerns of New Delhi over the rapidly growing Chinese foothold in the region. When Bangladesh acquired two Chinese submarines to strengthen its naval fleet in 2016, India voiced its concerns. Prime Minister Sheikh Hasina assured Indian leaders that there is nothing to fear about Dhaka's increasing ties with Beijing.
Bangladesh and China signed as many as 27 agreements and Memorandums of Understanding (MoUs) during the visit of President Xi Jinping to Dhaka in October 2016. In fact, Dhaka-Beijing strategic partnership reached a new height after President Xi's visit. In the same year, Bangladesh joined Xi Jinping's mega Belt and Road Initiative (BRI)
In 2015, Bangladesh joined China-sponsored $100 billion Asian Infrastructure and Investment Bank (AIIB) as a founding member. AIIB has provided a loan of $120 million to construct and upgrade the power transmission system in Chattogram in March 2019.
To date, as many as eight 'friendship bridges' have been constructed with Chinese grants. Chinese companies are now helping to construct the Padma Bridge as well as a tunnel under the Karnaphuli River in Chattogram.
In recent years, cooperation has been extended to education and cultural fields. Quite a few Chinese language institutes were established in the universities of Bangladesh. With scholarships from the Chinese government, the number of Bangladeshi students studying in China has been on the rise.
Dr. Kamal Uddin Ahmed is a former Professor and Chairman, Department of Political Science, University of Dhaka.