The investment target set for fiscal year 2019 under the '7th Five Year plan (2016-2020)' is 32.7 per cent of gross domestic product (GDP). Of this, 25.1 per cent is earmarked for the private sector. The performance for public and private sector investments in the last fiscal year was around 8.17 per cent and 23.40 per cent respectively, according to Bangladesh Economic Review 2019. Foreign investment and joint venture projects from 60 countries stood at $4.25 billion (till February 2019). This was $ 9.47 billion in 2017-18 fiscal year. As far as country-wise investment is concerned, Malaysia was the highest investor ($1.72bn), followed by Canada ($1.25bn) and Netherlands ($0.73 bn) in 2018. There was no investment from Japan in the said year, but cumulative investment from Japan since 2011-12 to Bangladesh is about $263.02 million. The total cumulative investment from Japan could be much higher at around $ 326 million.
Japan has already recognised Bangladesh as one of their investment destinations. Investment dynamism is changing considering investment from Japanese Honda in the special economic zone and Japan Tobacco International. Japan's aid and grants to Bangladesh are about US$ 12 billion, of which $7.0 billion of loan has already been disbursed. Japan as an advanced technology-intensive country is interested in the power and energy, information technology (IT), information technology enabled services (ITES) and automobile sectors of Bangladesh.
At the 4th Joint Japan-Bangladesh Public-Private Economic Dialogue (PPED), organised on July 04 by the Bangladesh Investment Development Authority (BIDA) in collaboration with the Prime Minister's Office (PMO), Japanese investors highlighted a number of problems that they face while doing business in Bangladesh. The dialogue was attended by about 100 Japanese investors representing reputed Japanese companies such as Kawasaki, Marubeni, Itochi, Mitsubishi, Mitsui etc. These companies have been doing business in Bangladesh for a long time, providing several technology-supporting services especially in the field of energy and power, gas, liquefied natural gas (LNG), liquefied petroleum gas (LPG), pre-paid meters etc. Representatives from their branch offices raised some issues through presentations, during the dialogue.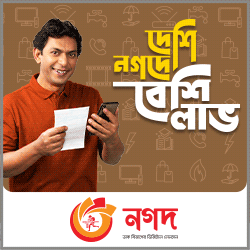 JAPANESE PRESENTATIONS: A presentation was made from Ajinomoto Group and Ajinomoto Bangladesh Ltd during the networking event of the dialogue. Ajinomoto operates in 130 countries globally. Ajinomoto came to Bangladesh in 2011. It has distributors in 28 districts. Ajinomoto aims to contribute to the achievement of sustainable development goals (SDGs) as a global company. They raised some issues such as under-invoicing and counterfeiting of finished goods as some of the problems that they are facing. They informed that Taiwan exported monosodium glutamate - a raw material of Ajinomoto - worth US$ 364,000 to Bangladesh in June, 2018 but the Customs in Bangladesh recorded import of monosodium glutamate in the same month at US$ 225,062. Here Bangladesh Customs faced a loss of about Tk 2.90 million. Famous brands are facing problems as low quality products are being imported from China. Foreign investors do not know how to address these problems and maintain their brand value. Infringement of intellectual property rights and entry of counterfeit products are also problems cited by some of the investors. It was pointed out that these trends are prevalent in case of food items, medicines, cosmetics, machineries & automotive parts and some essentials, thus causing serious impact on business and human health. It was pointed out that Bangladesh is an attractive market for some foreign investors including Japan. It will attract more foreign investment if these issues are addressed.
YKK, a Japanese company, initiated its operations in Bangladesh in 2001. Till 2019, it invested US$ 277 million in the country. Their production in Bangladesh is the highest is South Asia. The speaker from YKK at the dialogue said that 2,260 persons are working in YKK Bangladesh. Undoubtedly, it is contributing to economic growth by creating employment in the country. Since 2007, the YKK group has been conducting different corporate social responsibility (CSR) activities in Bangladesh. They are also facing problems like under-invoicing etc. Fake zippers are being imported at a relatively low cost and this is impacting the demand for branded products of YKK.
JETRO PRESENTATION: Representatives of Japan External Trade Organisation (JETRO) Bangladesh raised issues like the obstacles Japanese investors face in terms of operating businesses in Bangladesh and enhancing monitoring to restrict illegal import activities. It was also suggested that Bangladesh should reduce import duty or establish preferential duty in case of bulk imports.
A case study on baby diapers was presented. In the presentation, Bangladesh's market size for baby diapers was mentioned as $ 50 billion and of Pakistan's US$ 200 billion. Comparing import tariff, the presentation pointed out that in Pakistan, 30 per cent import tariff (complementary duty of 20 per cent + supplementary duty of10 per cent) is paid. This leads to an average retail price of Tk 22.6 per piece. In Bangladesh, import tariff is 130 per cent (complementary duty 25 per cent + supplementary duty of 45 per cent + VAT+ others etc). This is why the price of baby diapers is Tk 28.3 per piece. As a result, foreign investors cannot conduct their marketing activities properly. This situation is discouraging foreign investors.
There is a positive correlation between market size and population. For example, the GDP growth rate of India is 7.0 per cent. This is lower than that of Bangladesh. However, their market growth rate is much higher, at around 13 per cent. So, in India, the average retail price of baby diaper is Tk 16 per piece. The presenter informed that, Unicharm is a company in Asia, famous for their baby products and feminine care products. They might set up a factory in Bangladesh with significant investment. Their investment in capital machineries will be approximately US$ 10 million. The company would want to diversify their products in Bangladesh if there are supportive policies.
BEZA PRESENTATION: From the Bangladesh side, there was a presentation from BEZA highlighting several incentives for foreign investors. It was mentioned that Bangladesh Hi-Tech Park authority has signed Memorandums of Understanding (MoUs) with different Japanese companies. It was mentioned that around 20 per cent space in 'Sheikh Hasina Software Technology Park' in Jashore is reserved for Japanese and foreign investors.
MPEMR PRESENTATION: A presentation from the Ministry of Power, Energy and Mineral Resources gave valuable insight about the state of the power and energy sector now. It pointed out that Bangladesh is going to generate more power in the coming years from Rampal, Khulna; Payra/Patukhali, Matarbari and Maheshkhali. Bangladesh has set a target for generating 24,000 MW of electricity by the end of 2021. Furthermore, the government has constructed an energy efficiency and conservation road map to achieve global best energy intensity by 2025.
In the field of power and energy, there are a few areas that may require some level of cooperation between Japan and Bangladesh. These are sectors like LNG, LPG, Gas, prepaid meters and training & human resource development. It was also suggested in the presentation that Japanese companies could construct LPG terminals through partnership with Bangladesh Petroleum Corporation and with local entrepreneurs.
In Bangladesh, the total number of gas consumers is 4.2 million. Japan International Cooperation Agency (JICA) has already helped Bangladesh install 260,000 prepaid meters. It was stated in their presentation that the Japanese government can provide financial assistance to Bangladesh for initiating projects for installation of more prepaid meters. As Japan has a better experience in the LPG sector, it can also contribute in capacity building and skills development training on LPG, pre-paid meters and other relevant technical issues.
READYMADE GARMENTS SECTOR: A presentation at the dialogue on the readymade garments sector said that Bangladesh is currently exporting readymade garment products to 163 countries. This sector is the source of employment of 4.4 million workers. Japan could consider Bangladesh as their new source for textiles and apparels. As such, Bangladesh looks forward to increasing bilateral trade with Japan in the RMG sector.
ICT SLIDESHOW: In another slideshow, it was pointed out that the Information and Communication Technology (ICT) industry in Bangladesh offers lucrative investment opportunities. The software/ITES export from the country has reached $ 1,000 million. It is projected to grow to $ 2.3-2.6 billion by 2020. Corporate tax exemption for infrastructure and IT service business, 100 per cent profit repatriation, investment protection etc. are facilities provided to FDI in this sector. Stable local currency and macroeconomic situation ensure stable return on investment. Trained, skilled manpower and ready human resources are also plus points for investment in this sector of Bangladesh.
It was pointed out separately that Bangladesh High Tech Park Authority (BHTPA) now provides one-stop services directly to the investors. Kaicom Solutions Japan Co. Ltd. and Disney Inc. have initiated operation at the Sheikh Hasina Software Technology Park in Jashore. Sumitomo Corporation has received 500 acres of land at a Special Economic Zone (SEZ). The government is extending different incentives to IT sector investors such as 12-years tax exemption for developers, 100 per cent profit repatriation for investors, 10 years tax exemption for IT/ITES companies, 10 per cent cash incentives on software, ITES and ICT hardware exports from Bangladesh etc. An excellent investment environment prevails in the country.
Though Joint Japan-Bangladesh Public-Private Economic Dialogue was organised after five years, it was highly appreciated. A request has been made for a follow-up on the issues so that the already announced incentives and policies are implemented in practice and investors are benefited and encouraged to investment more in the required sectors of the country.
Ferdous Ara Begum is the Chief Executive Officer of Business Initiative Leading Development (BUILD)