JOYPURHAT: The transport strike, enforced protesting the Road Transport Act-2018, badly affected trading at the biggest wholesale vegetable markets in the country's northern region on Thursday.
Wholesalers could not purchase winter vegetables from the farmers on the second consecutive day of the strike.
On the other hand, farmers got frustrated as prices of newly-harvested vegetables witnessed abrupt fall in the local markets due to the strike called indefinitely by Bangladesh Truck Covered-van Goods Transportation Workers and Owners Association across the country, with effect from Wednesday.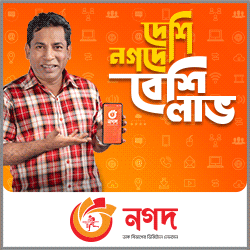 Vegetable wholesalers and traders' sources said record quantity of vegetables go to the biggest commodity marketplace, Karwan Bazar, in the capital, Riazuddin Bazar of Chittagong and Zinda Bazaar of Sylhet from the northern districts every day.
It is also uncertain whether to send vegetables from wholesale markets because trucks have remained off streets. It is not possible to store vegetables either for more than two days in a row.
Many wholesalers are showing reluctance to purchase vegetables from different markets. Some of them are purchasing vegetables in small quantities taking risk of rotting.
Demand for vegetables has dropped by almost half in the span of two days.
Traders said eggplant at the wholesale level was selling at Tk 60 a kilogram, radish at Tk 40, cauliflower at Tk 60, newly-harvested potato varieties at Tk200 and old potatoes at Tk 30, onion at Tk 180, cucumber at Tk 80, snake-bean at Tk40, papaya at Tk 30, bean at Tk 60, tomato at Tk100, coriander leaves at Tk 200, spinach at Tk 40 and green chili at Tk 60 at Mahasthan Haat on Tuesday.
On Thursday morning, eggplant was selling at Tk 30 a kg and radish at Tk 20, cauliflower at Tk 30, newly-harvested potato varieties at Tk 100 and old potatoes at Tk 20, onion at Tk 220, cucumber at Tk 40, snake-bean at Tk 20, papaya at Tk 10, bean at Tk 30, tomato at Tk 40, coriander leaves at Tk 100, spinach at Tk 20 and green chili at Tk 30 at the same market.
A cabbage weighing one kilogram was selling at Tk 15 lower price as there was no buyer. However, prices of other vegetables also declined.
Haidar Ali, a farmer from Barwala village of Shibganj upazila who came to sell vegetables at Mahasthan Haat, said, "I picked eggplants from the field and sold those at Tk 60 a kg two days ago."
Shafiqul Islam, general secretary of Mahasthan Haat Traders Association, said there are 50 to 60 big and small wholesalers who purchase vegetables to send them to other districts of the country.
Winter vegetables have just started appearing in the markets.
Some 50 truckloads of vegetables go outside from each haat every but there is no such activity since the transport strike started.
Vegetable consignments could not be sent to far-flung areas as truck movement has remained halted. As a result, traders do not dare to buy vegetables for fear of losing capital.
The transport strike has also impacted onion price in the wholesale markets. One kilogram of onion was being sold at Tk 220 on Thursday.
Onion prices, both at wholesale and retail levels, have marked rise again after a fall due to short supply for the transport strike.
Porimal Prasad Raj, general secretary of Rajabazar Aratdor Trader Association, said if truck movement does not resumes, warehouses will be hit hard and prices will go down.
reporter[email protected]