Home-grown education technology (edtech) startup Shikho, which aims to make high-quality education accessible and affordable for all, has recently completed a $1.3-million seed round of financing.
The funding was led by Anchorless Bangladesh, a New York-based early-stage venture capital firm dedicated to Bangladesh, and LearnStart, the seed fund of Silicon Valley-based edtech investment specialists Learn Capital.
Shikho made the announcement through a media statement on Wednesday.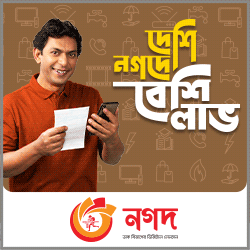 This is the largest round raised by a Bangladeshi edtech startup so far, it said.
The round of financing had participation from Southeast Asia-focused venture-capital firm Wavemaker Partners and Ankur Nagpal, founder and CEO of a leading American edtech called Teachable.
This will be the first time Wavemaker has invested in a Bangladeshi venture and the sixth deal for Anchorless Bangladesh since 2020, who have been active in the local ecosystem.
Other investments include funding to Maya, AliceLabs, Loop Freight and Gaze, reads the statement.
Founded in April 2019, Shikho focuses on building a digital learning ecosystem centred on modernising the delivery of the Bangladeshi national curriculum and making it fit for 21st century.
Shikho seeks to continue building advanced features for its learning app, including personalisation, granular data analysis, live quizzes, and introduce a new web portal and parent app.
Although half of the 165-million Bangladeshis are aged below 25, the country lacks quality online educational resources for students and young professionals, said Shikho co-founder and CEO Shahir Chowdhury.