South Korea has expressed the interest to collaborate with Bangladesh for improving water quality management and aquaculture through establishing specialised labs and using drone technology.
This was revealed at a meeting between South Korean Ambassador in Dhaka Lee Jang-keun and State Minister for ICT Zunaid Ahmed Palak at the latter's office in the city on Monday, a statement said.
Additional secretary of the ICT Division Khandoker Azizul Islam, Deputy Secretary Monirul Islam, Managing Director of Bangladesh Hi-Tech Park Authority (BHTPA) Bikarna Kumar Ghosh and, senior officials of the ICT Division and Korean embassy were present at the meeting.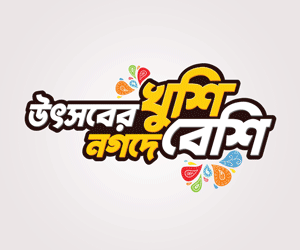 The Korean Ambassador said that much progress has been made in Bangladesh's ICT sector under the leadership of Prime Minister Sheikh Hasina.
"At present, Bangladesh is considered as one of the emerging economies of the world," he said, adding that South Korea will work with Bangladesh in the coming days in various sectors, including technology.
He also expressed the hope that Bangladesh would go a long way through the use of technology.
Mr Palak said South Korea has been a very friendly nation to Bangladesh.
He laid emphasis on adopting systematic approach and coordination among different ministries with the ICT Division to use the drone technology.
He also stressed the need for capacity building of the officials of different ministries including environment, forest and climate change, fisheries and livestock, land, civil aviation and tourism, and water resources.
The meeting also discussed capacity building of the government officials for establishing a lab and using drones with the support of Korea International Cooperation Agency.