Bangladesh Jute Mills Corporation (BJMC) is set to seek investments for commercial production of Sonali Bag, an environment-friendly poly bag made from jute, by December, officials said.
The commercial production can be initiated under the public-private partnership (PPP) modality and also using foreign direct investment.
The state-run corporation has now been running a two-and-a-half-year pilot project of biodegradable Sonali Bag, with a production target of 100,000 pieces or one tonne per day.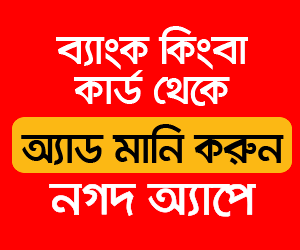 The tenure of the project will end on October 31 through fulfilling the target, the officials said.
"We will arrange a closing ceremony for the project on October 31," BJMC Chairman Shah Muhammad Nasim said, adding that they would seek investment for commercial production of the bag soon afterwards.
The BJMC has already increased the production capacity with installation of upgraded machinery.
The government started production under a pilot project named 'Sonali Bag' at the state-owned Latif Bawani Jute Mills in Demra in May 2017.
Eminent scientist and scientific advisor at the BJMC Dr Mubarak Ahmed Khan took the initiative to develop biodegradable polymer from jute fibre in 2010 and he became successful in 2015.
Following its trial production, Sonali Bag drew the attention of the world community as rampant use of plastic bags has already taken a toll on the environment. BJMC also received positive responses from different countries.
According to the BJMC, Sonali Bag is totally biodegradable and environment-friendly. This jute polymer bag is stable in water up to five hours and its tensile strength is 1.5 times higher than that of polythene bag.
It also decomposes in soil within five to six months, whereas polythene takes several hundred years.
Bangladesh Climate Change Trust Fund has recently sanctioned a fund of Tk 100 million for the BJMC for further improvement of Sonali Bags.
Asked, the BJMC chief said they are now working on a market policy to popularise the packing product in local and international markets.
"We will try to supply the product at a reasonable rate. As it is recyclable, we can offer 50 per cent money back to consumers for returning their used bags to us," he added.
Initially, the BJMC will supply the bags to local market to understand the marketing policy, he added.
Dr Mubarak, who is also the former director general of Atomic Energy Research Establishment, said jute polymer has a huge prospect in the packaging industry across the world.
Bangladesh's jute sector can revive its glory through Sonali Bags, he said.
As plastic bags have already harmed the environment, people are becoming conscious about using biodegradable packaging products, he added.
Some 72 countries have already banned plastic bags. Bangladesh can meet only one fourth of the global demand for this environment-friendly poly bag, even if it uses entire raw jute for the production, said Dr Mubarak.
Different countries including the UK, USA, Germany, Canada, UAE and Bahrain have already shown their interest to procure Sonali Bags, he mentioned.
Sonali Bag, a good substitute for plastic bags, can be used for various purposes, including packaging for readymade garments and food industries, according to the BJMC.
Currently, BJMC runs 22 jute and three non-jute mills on 1300 acres of land. It produces 146,000 tonnes of jute goods a year.