The postal department's mobile financial service, Nagad, is the true wonder in the nation's pursuit of a 'Digital Bangladesh'. The innovations of Nagad have provided the much-needed push to the entire digitalization process leaving a direct impact on millions of lives. Nagad's success has several names attached to it. One of such names is Maruful Islam Jhalak, Executive Director of Nagad who oversees the technological aspects of the organization, who also wants to take Nagad at the pinnacle of the country's fintech industry.
Maruful Islam Jhalak is a tech visionary and the architect who was instrumental in transforming revolutionary ideas such as e-KYC and D-KYC into reality. These innovations have been Nagad's most significant undertakings to date, that helped the company to take intrepid steps including cutting down the cash-out charges to a single digit, allowing Nagad to acquire millions of users within a very short period of time.
Following the government's Digital Bangladesh Manifesto, Nagad's e-KYC is regarded as the country's first true digital revolution in the banking industry. Jhalak played a pivotal role in bringing about the first-of-its-kind innovation and the simplified process for opening accounts, which has emerged as a role model for the country's financial industry.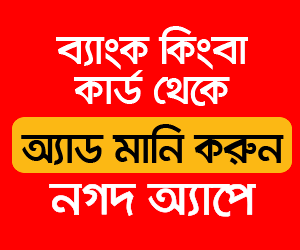 True digitization, according to Jhalak, is only feasible through collaborative efforts. "We have pioneered the solution, but I am pleased that several governments and private/public financial organizations have now adapted the e-KYC technology and the entire financial digitization landscape has shifted." Maruful Islam Jhalak stated while speaking to The Financial Express.
Previously, the paper-based KYC procedure cost BDT 130 per individual, but the e-KYC invention reduced that cost to zero, allowing Nagad to take the bold step of reducing the cash-out charge to a single digit, providing customers with a low-cost alternative.
Jhalak's commitment and excellence are exemplified by Nagad's other pioneering innovation of creating an MFS account by simply dialing *167#, popularly known as D-KYC. In 2021, around 30 million people joined Nagad by dialing *167#, which tremendously transformed Bangladesh's mobile financial landscape. D-KYC is also known as the world's first streamlined approach to creating a financial account within a few seconds.
"D-KYC is designed for customers who do not have access to the internet or digital services and rely solely on a basic phone. This process has also greatly accelerated financial inclusion." Jhalak Said.
These two innovations, led by Jhalak, enabled Nagad to provide free services such as 'send money' and 'bill payment' saving customers BDT 10b in the first two years.
In addition to technological innovations, Maruful Islam Jhalak was instrumental in introducing and implementing Enterprise Resource Planning (ERP) systems at Nagad. This system is providing transparency into the entire business process by tracking all aspects of services, logistics and finances, thereby enabling Nagad's business to operate efficiently.
Jhalak started as an innovator with a clear vision, and to carry that vision through to completion, he assisted Nagad in developing solutions that exceeded market needs.
"We have effectively identified users' needs and implemented solutions that are significantly expediting Bangladesh's march toward digitalization. We are committed to bringing more such innovations to position Nagad as the top fintech company in the country." Jhalak stated,
Mobile financial service 'Nagad' has been inaugurated by The Honorable Prime Minister, Sheikh Hasina on March 26, 2019. In only three years, the number of customers of 'Nagad' has increased to about 65 million due to the introduction of several new innovations. Currently, the average daily transaction volume through Nagad is around BDT 7.5 billion.