Rowshon Ara Akter, a housewife who lives in the city's New Eskaton area, got puzzled last year getting a notice from the income tax office after the expiry of the deadline for return submission for individual taxpayers.
She does not have any monthly income but has a Taxpayers Identification Number (TIN) for a bank account.
According to the Income Tax Ordinance-1984, all TIN holders, excepting a few exceptions, must have to submit tax returns every year.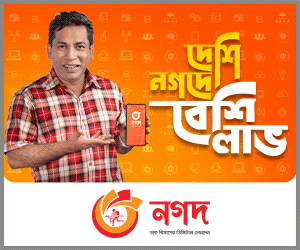 Ms Akter got panicked. As the notice mentions she has violated the tax law, which is a punishable offence.
She is not aware of where her tax office is located, what is the process of submitting tax returns and where she can get help.
Despite not having a taxable income, she had to pay Tk2,000 to an Income Tax Practitioner (ITP) for filing her return and submitted it to the tax office concerned.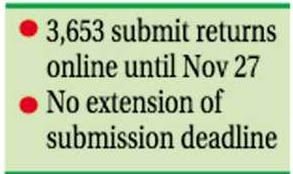 To address such problems of millions of people, including senior citizens, homemakers, especially those who have no taxable income, the National Board of Revenue (NBR) developed a system in early October this year that is getting momentum ahead of the deadline for tax return submission November 30, 2021.
A total of 71,500 taxpayers have already registered in the system, known as 'eReturn', for filing tax returns in the tax year 2021-22.
Some 33,653 taxpayers submitted their tax returns until November 27, 2021 in the newly-launched system, according to NBR data.
The system ensured no harassment, no bribe or no delay in issuing acknowledgement certificate of tax certificate.
A team of tax officials developed the system by the own resources of the board.
Even regular taxpayers, who need more time after the deadline, can submit applications in the system.
In case of missing the deadline, the taxpayers would have to count 2.0 per cent monthly penal tax with their payable tax for submitting tax returns.
A senior tax official said there is poor possibility to extend the deadline for submission of tax returns by individual taxpayers.
He said there is scope to prepare offline return too for the taxpayers who have to attach files to claim tax refunds.
Auto tax calculating method including expenditures and other legal aspects has been inserted in the application, he added.
Last year, some 2.4 million taxpayers submitted tax returns out of 6.0 million TIN holders.