The country's digital services exports (DSEs) might decline by 29-44 per cent, depending on the severity of cross-border data flow (CBDF) restrictions and retaliatory measures, according to a latest study.
"As a result, Bangladesh's gross domestic product (GDP) would shrink by 0.6-0.9 per cent," read report of the study - 'Impact of Cross-border Data Flow Restrictions on Bangladesh Economy'.
Research and Policy Integration for Development (RAPID) and CUTS International jointly conducted it.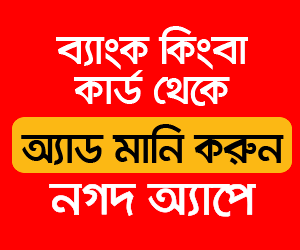 If digital services exports increase by 1.0 per cent, the country's GDP would increase by 0.02 per cent. So, Bangladesh should develop and upgrade information and communication technology (ICT) infrastructure before implementing restrictions of CBDF, it suggested.
Any policy in favour of data localisation and its restrictiveness needs a comprehensive cost-benefit analysis, as restricting data flow could be a hindrance in taking full advantage of the rapidly evolving data analytics and techniques, it added.
RAPID Chairman and Policy Research Institute (PRI) Research Director Dr Abdur Razzaque disclosed the study findings at a webinar on Wednesday.
Member (Secretary) of Planning Commission Dr Md Kawser Ahmed was present as the chief guest, while RAPID Executive Director and Professor of Dhaka University Dr M Abu Eusuf moderated the webinar.
Speaking at the webinar, Dr Razzaque said risks of data misuse, data privacy, and security concerns have increased, as businesses are increasingly relying on data with increased digital transformation and easier global digital trade.
Consequently, the countries, including Bangladesh, are beginning to consider policies that regulate data privacy, security, and CBDF.
Such measures also include blocking the transfer of data across borders (data localisation) and/or place conditions on the flows of data and its storage and processing.
The recently-released draft Data Protection Act also restricts the transfer of sensitive, user-generated and classified data outside Bangladesh without prior approval of the government, he noted.
Bangladesh's ICT sector experienced an impressive growth over the past decade. It had an annual growth facilitated by CBDF, and the country's ICT export stood at about $2.0 billion in 2021.
The country envisages achieving some $5.0 billion through ICT export and employing two million professionals by 2025 as well as making the ICT industry the next growth engine for the economy, he also said.
In his presentation, Dr Razzaque highlighted that the study indicated such restrictive policy measures could adversely impact digital trade, affecting innovation, economic growth, and foreign direct investment (FDI).
In 2019-20, the net FDI in Bangladesh was $2.37 billion. Of the amount, $758 million was invested in the ICT/ITES industry, which was more than 30 per cent.
The study found that the industry associations, government officials, experts, and IT companies, among others, highlighted understanding of the estimated impact of CBDF restrictions on businesses.
However, many stakeholders underscored that quality of services in Bangladesh could be negatively impacted, if CBDF restrictions mandate choosing local service providers, which could also increase operational costs for their businesses and could adversely affect small businesses.
Restricting the flow of data for a country like Bangladesh, which has to do a lot of catching up with the advanced countries, could be a hindrance in taking full advantage of the rapidly evolving data analytics and techniques, machine learning systems, and fraud prevention mechanisms - given that data localisation can obstruct the very fuel for their development, it noted.
Restricted flow could result in limited or slow utilisation of cutting-edge global techniques - available to analyse information to find appropriate solutions to various problems.
Alignment with good practices in cross-border data flows are important to participate in the global digital trade and markets, and thus help develop Bangladesh's digital economy, it added.
In 2014, the free flow of data was estimated to have contributed $2.8 trillion to the world economy, and by 2025 this figure could reach about $11 trillion.
Dr Razzaque also put forward several policy options that can be dealt with the data flow issues from the trade and development perspective of the country.
He suggested a research-based pragmatic policy towards data regulation for Bangladesh, so that it maintains the potentials of the industry to grow, bolsters its position as an attractive destination for ICT/ITES sector, and most importantly, achieves full potentials of the Vision 2041.
Mr Ahmed stated that Bangladesh is moving towards 'Smart Bangladesh' - according to the Vision 2041 - as an evolution from 'Digital Bangladesh'.
He also emphasised the need for comprehensive cost-benefit analysis to understand the impact of cross-border data restriction.
Raisul Kabir, Co-founder and CEO of Brain Station 23, said Bangladesh has a higher talent pool and growing local IT sector. However, the market size is not large enough to attract FDI, needed for data localisation.
Data flow restriction might indeed be detrimental for growth of ICT sector, he noted.
Kyle Gardner from Google focused on the net positive impact on global economy from free data flow, adding Google is interested to build partnership with local IT sector and the government to work on data flows.