The board of directors of National Life Insurance Company has recommended a 32 per cent cash dividend for the year ended on December 31, 2020.
The final approval of the dividend will come during the annual general meeting (AGM) scheduled to be held on September 29 at 12:00 pm using a digital platform.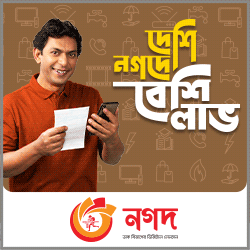 The record date is set on August 18, said the company in a filing with the Dhaka Stock Exchange (DSE) on Thursday.
Each share of the life insurer, which was listed on the DSE in 1995, closed at Tk 248.60 on Wednesday.
The company paid a 28 per cent cash dividend in 2019. In 2018, the company provided a 30 per cent cash dividend.
The company's paid-up capital is Tk 1.08 billion, authorised capital is Tk 2.0 billion and the total number of securities is 108.52 million.
The sponsor-directors own 54.92 per cent stake in the company, while institutional investors own 17.71 per cent, foreign investors 0.18 per cent and the general public 27.19 per cent as of June 30, 2021.