Diet control is a problem for those who don't want to give up animal-based proteins or meat but want to lose weight and take care of the heart simultaneously. Trying to be flexible about foods and cherishing full-fit health at the same time is something out of the equation.
However, there may be a solution for them- a flexitarian diet. It's called a flexitarian diet because it's more flexible than fully vegetarian or vegan diets. Flexitarians are, in other words, 'flexible vegetarians' who generally maintain a strategic distance from meats, but aren't living by an exact code that prevents any flesh from passing their lips.
In case you're looking to include more plant nourishments in your diet but don't want to cut out meat completely, going flexitarian may be the ideal option for you.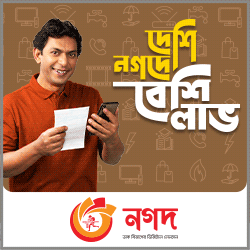 "It's a predominantly vegetarian diet with a smattering of meats. Protein can come from an animal source whenever you have a hankering for meat, but most of the protein is plant-based," wrote Doctor Isabel Valdez, a physician at Baylor College of Medicine, USA, in an article on the Baylor's famous medical journal.
This diet promotes mostly eating fruits, vegetables, legumes and whole grains- focusing mostly on protein from plants instead of animals. Being flexible and incorporating meat and animal derives from time to time is another feature of this diet. This diet will make you accustomed to eat the least processed, most natural form of foods and limit added sugar and sweets.
The best thing is you never have to worry about what you eat in this diet. You don't need to think about the cost. No exotic ingredients are required to make exotic foods. So, groceries wouldn't cost more than they typically do.
You may have a veggie hash with eggs in the breakfast and start your day with a savoury meal to keep your energy running well into the afternoon. Lentil soup can be a great option as a high-protein meal for meatless eaters looking to hit their daily protein intake.
In a search for a flavour-filled dish in any meal of the day, Quiche can be a great option which is basically made from blended eggs with spinach and feta, or mixed in broccoli and ham.
Hummus can be a minimal-effort dinner with an extra protein dose which is mainly lentil or edamame pasta tossed with pesto and steamed peas. If your Asian tongue is craving a traditional taste, dress up Tofu with a homemade honey garlic seasoning and top it off with sides of steamed broccoli and brown rice.
Seafood lovers may have an avocado salad with Salmon or Tilapia. Need some high fibre oatmeal? Grab Pumpkin-spice oatmeal with hazelnuts. This diet will also not take you away from desserts. How about Apricots dipped in dark chocolate or Greek yoghurt with berries for your sweet tooth? You may sprinkle granola or drizzle honey on top for added sweetness.
With all those varieties, the taste is never a headache in this diet. The only thing that can bother, especially bachelors, it emphasises on home cooking. If you don't have enough time or don't like to spend time in the kitchen, this diet would be troublesome for you. It also might be tough if you don't like fruits and vegetables.
When it's about how healthy it is, besides losing weight in a slower process, flexitarianism may be beneficial in many ways. The diet is almost plant-based which is why it's rich in fibre and antioxidants that may reduce blood pressure and increase good cholesterol, and also may help in preventing cancer. This kind of diet may also be good for your waistline, as it limits high-calorie, processed foods and encourages eating more plant foods that are naturally lower in calories.
It's also a diabetes-friendly diet. A study in California on over 60,000 participants found that the prevalence of type 2 diabetes was 1.5 per cent lower in semi-vegetarians or flexitarians compared to non-vegetarians. Though a flexitarian diet is not the best option for those who want fast weight loss, this diet has been featured in many weight loss top lists.
The most important thing is, a flexitarian diet is completely a healthy diet that will not deprive your tongue from a satisfying taste. Flexitarianism can be a way to introduce vegetarianism to your family. And if you like going flexitarian, you can also kick things up a notch and go full-on vegetarian.