It was frantic, to sum up, this season's transfer window for the Newcastle board. Expectations were lofty from fans, and inexperienced board members sacrificed hours of sleep to meet them. In the end, it was a reality check for them.
Bids made, rejected, personal terms not agreed, clubs not willing to sell players to Newcastle, you can only add to the list. Newcastle board has been thrown at a lot.
However, there's growing optimism among fans, which is a bit realistic - staying in the premier league. They have tried, in every possible way, to upgrade the team's resources.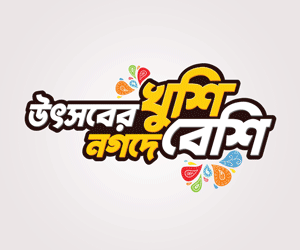 After a hectic month of negotiations, they have assembled some good names. But are they enough to take them forward? Or at least to achieve the short-term goal of staying in the premier league?
Eddie How probably wanted a strengthening of the team rather than a major surgery. Thus, strengthening the backline was a major demand.
Newcastle pursued both Sven Botman of Lille and Diego Carlos of Sevilla, but both clubs rejected Newcastle's offers. The alternative names for Newcastle were not decided, however.
Perhaps, it was a sheer lack of planning at the top, but they ended up adding Brighton's Dan Burn for a moderate fee.
What remains to be seen is how he fits into Eddie Howe's system of 4 man backline since Burn mostly played as a left centre back in a 5 man backline under Graham Potter at Brighton.
Kieran Trippier is overall an excellent addition to the team and offers a great value to Eddie Howe's team. It happened all because Trippier was open to a move to the Premier League, having grown homesick while he was at Atletico.
Eddie Howe's previous experience of working with him makes it even more interesting and there's no doubt among fans that he is a top-class signing.
Newcastle will be excited at the prospect of Matt Targett cooperating with Allan Saint-Maximin in the left flank with overlapping runs.
The Englishman, deemed surplus to requirements at Aston Villa, moved to the North for a short stint on loan. With Dummet's fitness a concern and Ritchie's poor form, he might prove an effective short term solution to Newcastle's left-back woes.
There is genuine excitement at Newcastle as they are now ready to witness a Brazil international painting at Saint James Park.
Bruno Guimaraes is a player Newcastle never thought they could sign in January given their precarious position in the point table. There's no doubt at Newcastle, he is a top talent. But how quickly he settles in English football remains to be seen, which could be crucial for the club's chances of survival.
Chris Wood, however, is a tricky solution to the striker crisis, more because of how awkwardly it's done by Newcastle and in the process, they paid a huge premium for him.
Chris Wood is a known quality in the premier league, hence, will be no doubt a great short term solution.
Burnley's recruitment of WoutWeghorst, who apparently has champions league experience in his bag, might turn out a top business. It will be interesting how these two express themselves in their respective teams.
A lack of forward options in the absence of Wilson can hurt them. Newcastle almost closed the deal for Hugo Ekitike of Reims. Suddenly the deal collapsed. Eddie Nketiah of Arsenal was also an option but Arsenal turned down the proposal due to lack of options in the centre forward position.
Dele Alli, Jesse Lingard and Donny Van de Beek were also pursued by Newcastle, but failed to get the deal done due to clubs' reluctance to sell players to Newcastle.
The writer studies Economics at the University of Dhaka