A treasure is lost from our earthly world with Lata leaving us forever. She has left for her eternal rest in peace. Our mourning for this loss will never end; it will erupt whenever one would listen to her voice, a voice that has warmed the cockles of human hearts for generations. The voice that has entertained millions is now silent, but her recorded voice will never expire and not a day will ever pass without a Lata song being played in homes of music lovers.
Two 16-year-old girls unfurled the new dawn of the golden age of Indian films in 1949. One was Lata Mangeshkar and the other Madhubala. It was "Mahal" (The Mansion), India's first reincarnation thriller film based on a ghost story, that catapulted Madhubala, the actress, and Lata Mangeshkar, the playback singer, into the stratosphere of stardom.
The song "Aayega Aanewala" sung by Lata and lipped by Madhubala in the film tremored the Indian music world and made the song lovers wobble in disbelief. How could a human voice narrating an unrequited love be so electrifying, so penetrating, so mind-numbing? Lata was an unknown name. When the song was first aired on All India Radio, its phone lines were flooded with callers inquiring about the singer's name. Lata has since become a household name.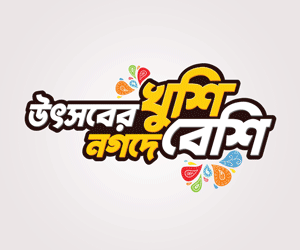 Back then, no one could imagine that this Lata who had to walk long distances in search of work and often had to suppress her hunger by cups of tea would one day turn out to be a legend, a "Bharat Ratna" and the 'Nightingale of India'.
A Libra by zodiac chart, Lata was born on 28 September 1929. The Zodiac Constellation on her birthday was spread on an area of 538 square degrees and its visible latitudes were +65° to -90°. There were no first magnitude stars visible, and the stars were not aligned in any brilliant pattern that could portend an earthling born on that day to be gifted with natural talent. And then, it was a Saturday. She was born at an ominously gloomy time that witnessed the start of an unprecedented global economic collapse. A person born on this day, according to astrology, is supposed to achieve things, whatever, through hard work, perseverance, and firm willpower.
Lata was not a nature-gifted talent. She rather locked her horns with nature and disproved the dictums of the stars by becoming a superstar herself outshining all the stars of the stardom.
Hardships are sometimes blessings in disguise. Those are the intangible fuels that stoke one's latent talents. Any pain, whether it is a pain in love or pain in business, drives humans to succeed. Reflecting on own pains and tragedies adds a flavour to a singer's melodious voice or to a poet's literary soul. Adversity in her early life probably helped propel Lata forward. If it were not for her tough lots in her childhood, she perhaps would not be where she was. Lata's life is like fiction, an absorbing story of a girl born in a small town in Madhya Pradesh of India. At five years of age, she was a theatre singer and artist. When she was only thirteen, her father passed away. She travelled to Mumbai, the city of dreams, not to dream to become a star but to find works so that she could win bread for her mother and five younger siblings.
Finding no works Lata tried her luck in music. Soon she realised that the music lessons she had learned back in Madhya Pradesh were not enough to eke out a living for a family of six members.
In Mumbai, she, fortunately, came across two classical music teachers, Ustad Amanat Ali Khan, and Pandit Tulsidas Sharma. Lata worked very hard to follow their lessons. But she had a big problem - her voice was thin and high-pitched, not in vogue for those times when the trend was husky and deep-voiced like that of Noor Jehan, Shamshad Begum, and Zohrabai.
A music composer Ghulam Haider heard her songs and was immensely impressed by her music potential. He sent her to a producer who completely rejected her saying her voice would not work at all as it was too delicate. Furious at the producer's rejection, Ghulam Haider asked Lata to accompany him immediately to a studio where a film was being shot. The name of the film was "Majboor'' and Master Haider was its music composer.
Since that fateful day in Mumbai, Lata Mangeshkar went on and on to become one of the most famous playback singers. The magical aura, tuneful purity, and timeless quality of her voice eventually took a firm hold of the Indian imagination.
In 2001, Lata Mangeshkar was conferred the Bharat Ratna, India's highest civilian honour. She has recorded much more songs than anyone else in the world and yet, despite her stellar successes and extraordinary fame and fortune, she was one of the most reclusive of Indian icons, a deeply private person who has mostly shied away from glitz and glamour.
Lata Mangeshkar's trade secret behind her astral rise was not her magical voice alone. She knew what words and stories fitted her delicate yet sprightly tone that could spark a sense of mystery, depth, and love that a listener would treasure forever. That was one of her secrets. Lata has influenced millions of one generation to another in the Indian subcontinent. She is a woman who has had no formal schooling whatsoever, but who has sung more than 27,000 songs in many Indian languages including Bangla. Her songs have articulated all our emotions and told all our life stories.
Lata fans are so crazy and sometimes are so carried away by emotions that some of them call her "Maataji" and some compare her with their favourite goddess.
Many singers touch your heart, only a few alight on the balcony of your heart. Lata Mangeshkar is one of them who is in your heart. They are the few singers who are buried deep inside your chest.
Life will continue to be different without the physical presence of Lata. But Lata's songs will brighten us up whenever we will need to regenerate our depressed minds. The flame of her soulful songs that stirred millions of fans during the bygone decades will forever walk the future listeners through her fine-tuned emotional renditions for ages. Her voice has crept into our consciousness. Her contribution to music may be compared to Picasso's to painting. Her voice as a touchstone will continue mesmerising new generations of listeners in our subcontinent and around the world.
May Lata live happily and peacefully in heaven!