Until recently, stand-up comedy was not a popular getaway for the urban population.
But now, almost every week, there is some houseful show driving the crowd mad with laughter. Most comedians would credit social media for this soaring success.
"Initially the stand-up scene was not very vibrant and few audiences came to our shows," said Amin Hannan Chowdhury, a leading comedian famous by his platform 'Amin and Ashik,' in a conversation with the scribe.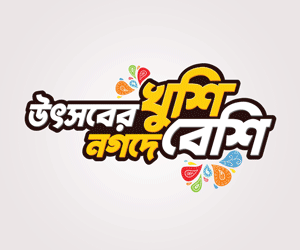 "Even there were days when we comedians were the only ones present (in a show)! One day I realised that despite being good at the craft, we lacked an online presence. That is when we came up with the idea of opening our own platform. Soon our videos and sketches received a lot of appreciation."
Amin says that the main object of online presence was convincing the audience to join live shows.
The duo initially dreamt of bringing only 100 people to their show. But they sold about 3000 tickets in the last three months. In their 'Amin and Ashik Tour,' they sold 2000 tickets.
"If you look through our videos, you'll find no similarity among them. Our audiences had different tastes and so we kept on writing new stuff. We didn't want to do the same thing again and again," shared Amin.
For him, the game-changer was the regular podcasts they held for a year during the pandemic. This developed a loyal fanbase of their platform and of stand-up comedy in general.
Amin believes catering to a niche and staying original to the goal of promoting standup was what helped them stand apart in the crowd.
When asked about the legal and social restrictions unique to working in Bangladesh, Amin discussed in detail how cautious he and other comedians try to be.
"We try to avoid anything controversial online. However, we've been the guys who push the envelope."
"Rather than answering to the question of where to draw a line, we believe in drawing a new line every time and trying new things. There is no set base here, you can do thousand other things instead of doing those three things you can't talk about."
This wave is also encouraging a new generation of comedians. Comedian Ashir Ishmum, the founder of an emerging platform 'Rantdom,' enthusiastically explained his cause for taking the social media.
"You can easily reach thousands through social media whereas you can at best fit 100 people in a room who will be reviewing your show. So, using social media clearly helps us to promote."
Ashir explains that often the audiences bring their friends if they liked a show the previous time. Despite that, the circulation is way less compared to the reach that social media provides.
Moreover, having uploaded videos and podcasts in a platform allows viewers to go through them any time they will to do so. No set is ever lost in this way. Rather the accumulation allows the audience to judge any comedian and make the decision that could be the best for them.
However, the current revenue stream through social media is not very handsome. Some of the platforms are yet too novice to be earning ad revenues and getting sponsors' attention.
For others, the situation is quite different. Many sponsors are afraid to get associated with their brands fearing they may say something inappropriate and tarnish the sponsors' reputation. Such irrational fears are detrimental to monetising social media platforms.
However, for comedians, the focus has always been popularising stand-up shows. Last December, Amin and Ashik ventured a new effort.
Inviting famous influencers from various fields to perform stand-up comedy, they presented it as the 'new cool thing.'
Popular influencers like Shihab Hasan Neyon, Enayet Chowdhury, Kamrun Nahar Dana tried to stand up and pulled their audience to the scene. This gradually had a ripple effect, creating much organic reach. This also had the effect of encouraging new comedians to grab the mic.
This trend of using social media to popularise stand-up comedy is in fact a global phenomenon.
Aakash Mehta, a popular comedian from India, has even made a stand-up set out of trend. A lot of comedians gained traction and fame out of social media. Russell Peters is one of the best-known examples.
Thus, increased branding and better promotion through social media have revolutionised the stand-up scene in Dhaka, bringing comedy as a new addition to the night-life of its residents.
The writer is a sophomore economics major at the University of Dhaka.