Many of us may be familiar with this scene from the movie Hotel Transylvania where Father Dracula turns exhausted running after little Marvis and he starts feeling body ache.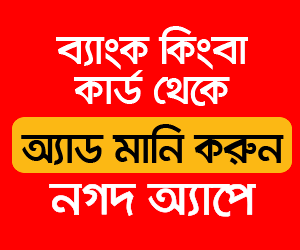 Times have changed, so have the type and cause of body aches. At least, during the last one and a half year, the rate of body ache due to continuous work from home has increased several times more than the usual body ache caused by physical exertion.
"Back pain caused by work from home was nothing new to me last year, in 2020. I have been writing as a hobby or part-time job since the beginning of my university student life. I remember from doing the details background study to writing an article of 900-1200 words-- everything I used to do in one sitting. Maybe that's where my acquaintance with the terrible back pain in life comes from."
Tariq-ul Islam, a copywriter of Roar Bangla, an online content platform, was sharing his experience. He also sought medical help for this problem several times. The medical suggestion was, not to adopt a very hunched seating position when using computers - which can result in an increase in back and shoulder difficulties over time. So, the posture of sitting at work is very important.
Awareness of four things may help in long term desk job.
1. Sit up with your back straight, your shoulders back and buttocks should touch the back of the chair.
2. Your sitting should have all three normal back curves. To keep your back's natural curvature, use a small rolled towel or a lumbar roll.
3. Distribute your body weight evenly on both hips.
4. Try not to sit in the same position for more than 30 minutes at a time.
Not all size of the chair is suitable for a particular person for having a healthy posture. Rayta Islam, a student of class 8 in Govt. P. N. Girls' High School, Rajshahi was sharing her neck pain problems due to online classes.
"In the beginning, when there were regular online classes, I used to sit at my elder brother's table to attend classes, as the table was large. At one point, I noticed my neck pain problem was increasing. Then, following the advice of the doctor, I took a new chair according to my height."
So, it's very important to adjust your chair height and workstation so that you can sit up close to your work and tilt it up toward you. And keeping your shoulders relaxed by resting your elbows and arms on your chair or desk.
Zahin Islam, a 25-year-old housewife from Rajshahi has shared a similar experience. However, her encounter with back pain has been comparatively new.
"I always try to be careful about prayers. I used to do my prayers standing. But I have noticed such a change in sitting at home for a year that, at this age, I can no longer get up frequently in pain if I sit in prayers."
Her husband Dr Raju Ahmmed, who is doing his post-graduation in General Surgery at Rajshahi Medical College, has suggested different easy exercises for practising. More precisely: walking, deep breathing and visualisation (for relaxation), low back and glute stretch, Levator scapula and neck stretch, etc. he prefers to deal with chronic pain in the low back or neck.
New normal was much busier than past normal days to Shuvodip Bishwas Turja, a third-year student of the English Department at Shahjalal University of Science and Technology. From the very beginning, he was engaged with many online activities like freelancing, digital art, creative writing for online platforms.
"In the last 6 months, my spectacle power has increased by +0.25 with an additional problem of migraine pain which never goes away; only occasionally reduced," shared the young freelancer.
Dr Nesar Ahmed, Assistant Professor at Tajuddin Ahmed Medical College, advised giving the eyes a rest after every 10/15 minutes for a moment.
"If you focus on the phone or laptop screen for a long time, the rate of blinking is much lower than usual. As a result, the eyelids can become dry, which can lead to a variety of symptoms, including vision loss and headaches."
Dr Meftahul Jannat Swarna, a former assistant professor in the Department of Neurology at Bangabandhu Sheikh Mujib Medical College, spoke about the problem of migraines spreading rapidly among the younger generation due to the online office.
"Many people are losing their vital sleep at night due to staying at home all day and staring at the screen till late nights, which can lead to headaches. If you have a migraine problem, you should consult a doctor before any kind of medication; besides tea, coffee, chocolate, etc. should be completely avoided during treatment."